TJI Seminar - Reflections on Implementation of the Colombian Peace Agreement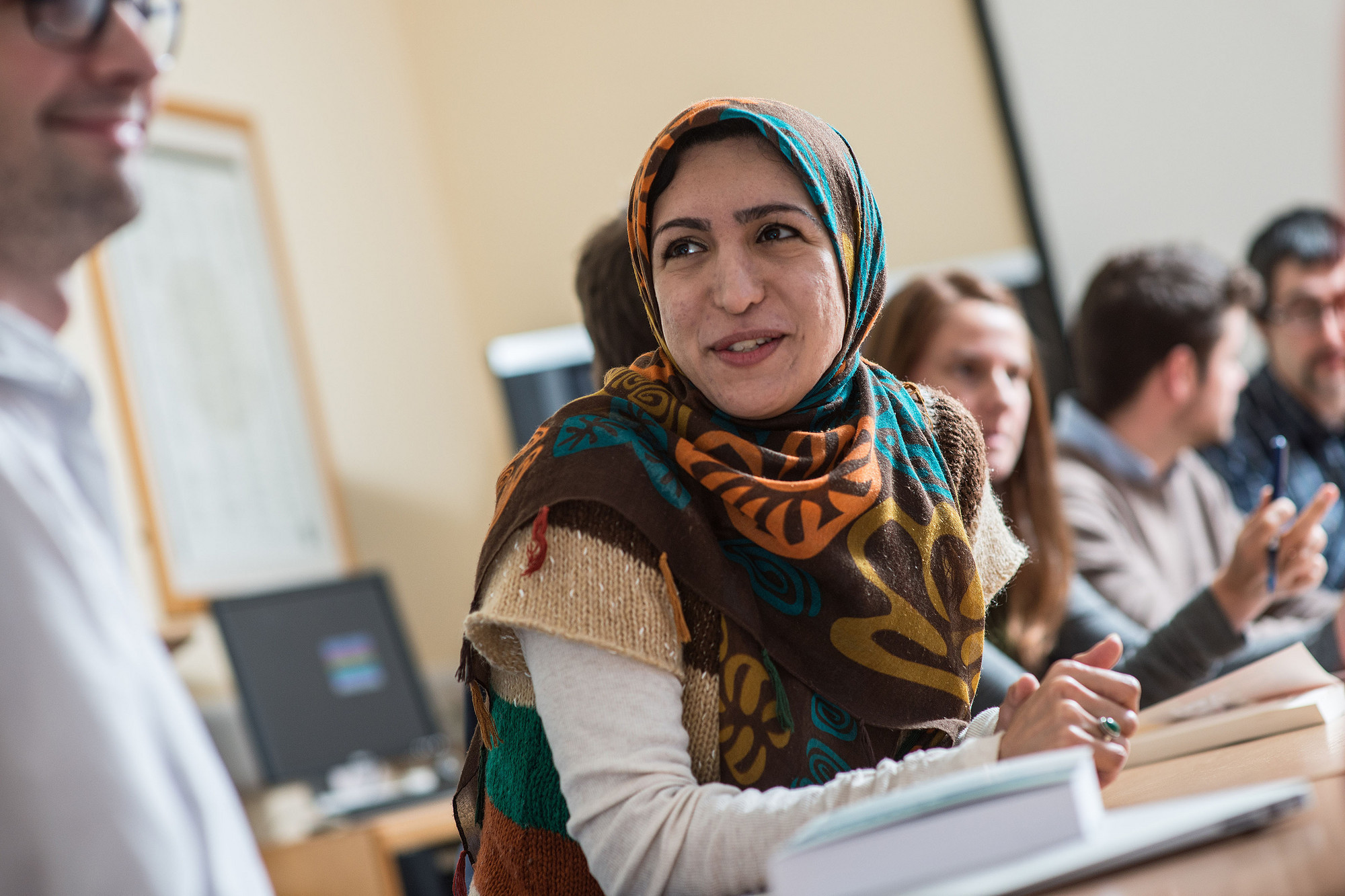 This seminar will feature contributions from a number of Colombian scholars and practitioners with direct experience of the Colombia Peace Agreement and its on-going implementation in the country. It will briefly explore the following themes:
What has been successful?
The current and future challenges to implementation, and how these can be met.
The diversity of regional experiences and perspectives on peace agreement implementation.
The speakers will give brief reflections on these issues, and it is hoped that these will encourage further discussion.
Speakers:
Enilda Jimenez: Norwegian Refugee Council, Participant in Justice and Peace Process
Ms Enilda Jiménez Pineda was forced to flee her home twice as a result of the conflict in Colombia as a child and young woman. A guerrilla group killed her brother in 1987, while in 1995 a paramilitary group killed her father and stole her family land. Enilda has 20 years of experience working in the humanitarian sector and in the most conflict affected areas in Colombia for United Nations Agencies, International Non-Governance Organizations, and the public sector. As a regional manager for the NRC (Norwegian Refugee Council), Enilda promotes respect and equal rights for the victims in her country, and is committed to the implementation of the current peace agreement in Colombia, through community education. Recently, Enilda has met face to face with her family's victimizers in the Justice and Peace Process, in an effort to understand the truth behind her father´s murder, and to receive reparations for her family.
Diana Dajer: Build Peace Fellow, Oxford University
Ms Diana Dajer is a social entrepreneur working in the intersection between social innovation, citizen engagement and peacebuilding. She is a PhD candidate at the University of Oxford, a Skoll Centre for Social Entrepreneurship Research for Action Awardee, and the director and founder of Policéntrico, a startup to foster sustainable development and peacebuilding in Colombia using participatory methodologies and experimentation. Until recently, Diana was a Build Peace Fellow, where she conducted a participatory research. Previously she has worked as an advisor on peace for the Colombian Ministry of Interior, as Project Manager of the Konrad-Adenauer-Stiftung's Rule of Law Programme for Latin America, as a researcher for the Toledo International Centre for Peace, and as a consultant at Purpose.
Alejandro Castillejo-Cuéllar: Associate Professor and Chair, Department of Anthropology, Universidad de los Andes, Colombia
Professor Alejandro Castillejo-Cuéllar is associate professor of anthropology at the Universidad de los Andes, Colombia. His work has dealt, over the last 20 years, with the impact that different forms of violence have had on the existential landscape of human experience. In this context, he has conducted fieldwork in Colombia, South Africa among victims' and social organizations and former combatants. Professor Castillejo-Cuéllar was also international observer to the Truth and Reconciliation Commission in Peru as well as consultant to the National Commission for Reconciliation in Colombia. He has significant ethnographic experience in the fields of violence, critical studies on political transitions, the anthropology of the forensic encounter and, sound and memory studies. He is currently working on the book "After the traces of the body: ethnophonies, (im)materialities and the sensorial life of the missing in Colombia".
RSVP to:
Dáire McGill: mcgill-d5@ulster.ac.uk or Cira Palli: palli-c@ulster.ac.uk
Address
Ulster University
York Street
Belfast
County Antrim
BT15 1ED
Campus maps