Guest Speaker
Peace as a Continuation of War by Other Means: The Security Consequences of Bearing Witness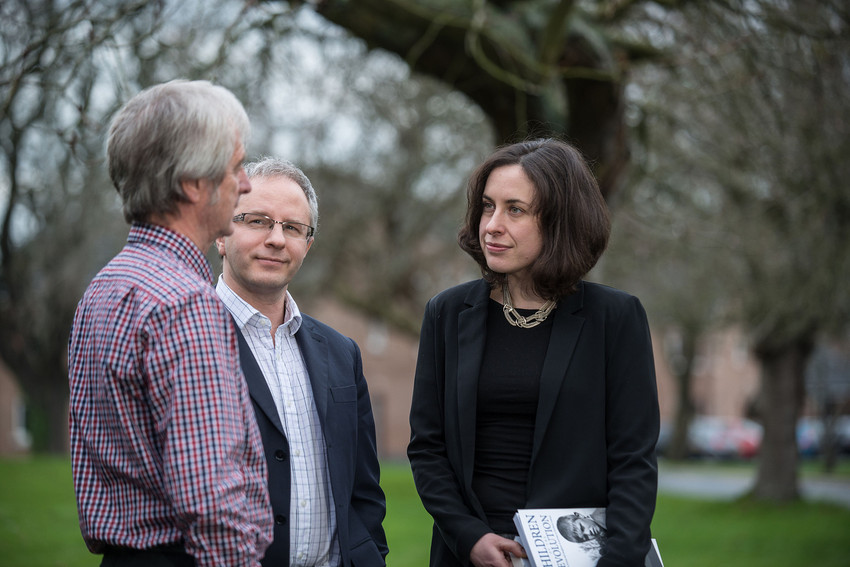 Guest Speaker
TJI Seminar - Professor Jim Meernik
Jim Meernik is Regents Professor of Political Science and Director of the Castleberry Peace Institute at the University of North Texas. His is also Division Coordinator for the Social Sciences in the College of Arts and Sciences. He specializes in research on international justice and international courts, post conflict peace building, and United States foreign policy. Professor Meernik's research focuses on the judgments of the international criminal tribunals and the impact these decisions have on local populations. Currently, Professor Meernik is working on projects related to victim and witness testimony at international tribunals, the impact of international tribunals, international human rights and peace and justice in Colombia. He teaches introductory American government courses, peace studies, United States foreign policy, transitional justice, and international criminal law courses.
From 2003-2008 Meernik was Associate editor of the flagship journal of the International Studies Association, International Studies Quarterly. He co-leads a UNT Study Abroad Program to the International Criminal Tribunal for the Former Yugoslavia that won the 2007 American Political Science Association award for the most innovative course in the United States. Meernik has conducted research in The Hague, Bosnia, Rwanda, and Arusha, Tanzania on transitional justice issues. He won a Fulbright Specialist grant to the Autonomous University of the State of Mexico (UAEM) in 2009 to teach a course on post-conflict peace building, and another Fulbright Specialist award in 2013 to lecture and develop curriculum with Soochow University in Taiwan. He has authored over seventy articles and book chapters and has authored or co-edited eight books on international relations. He was formerly Chair of the Department of Political Science (2002 – 2008); Associate Dean of the College of Arts and Sciences (2009); American Council on Education Fellow (2009-2010) and Acting Dean of the Toulouse Graduate School (2010-2012). He has taught at the University of North Texas since 1991.
A light lunch will be provided. RSVP to Sadie Magee for catering purposes.
Address
Ulster University
Shore Road
Newtownabbey
Co. Antrim
BT37 0QB
Campus maps