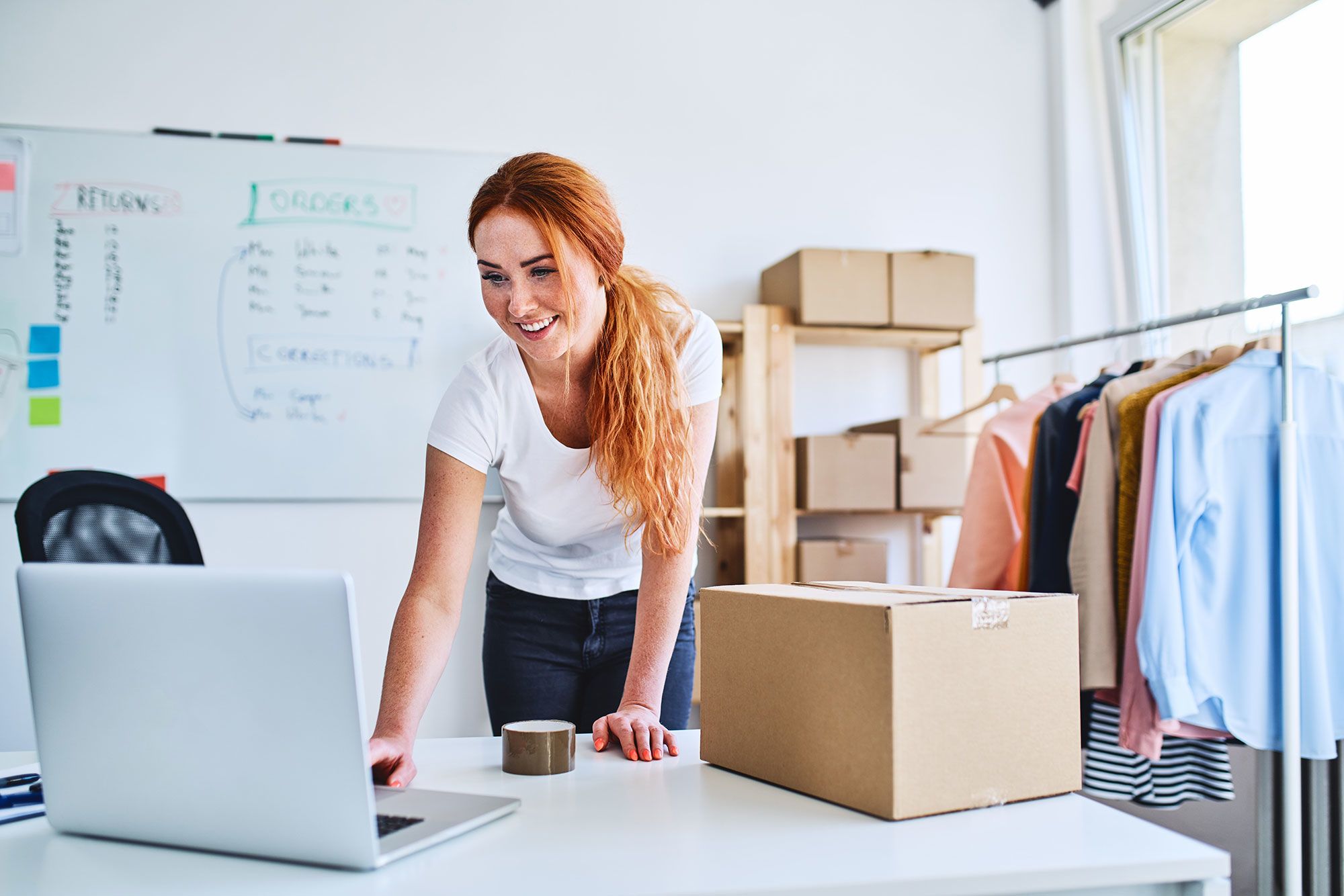 Ever considered starting your own business?
SO SHE DID is the University's free programme that helps female students identify business opportunities, validate their ideas and start a side-hustle or new venture.
No business idea? No problem. Develop and validate ideas through specialist workshops.
Learn from the experiences of successful business owners through exclusive events.
Receive practical 1-2-1 mentoring from business leaders, alumni and entrepreneurs.
Develop your entrepreneurial skills by launching and growing a new business venture.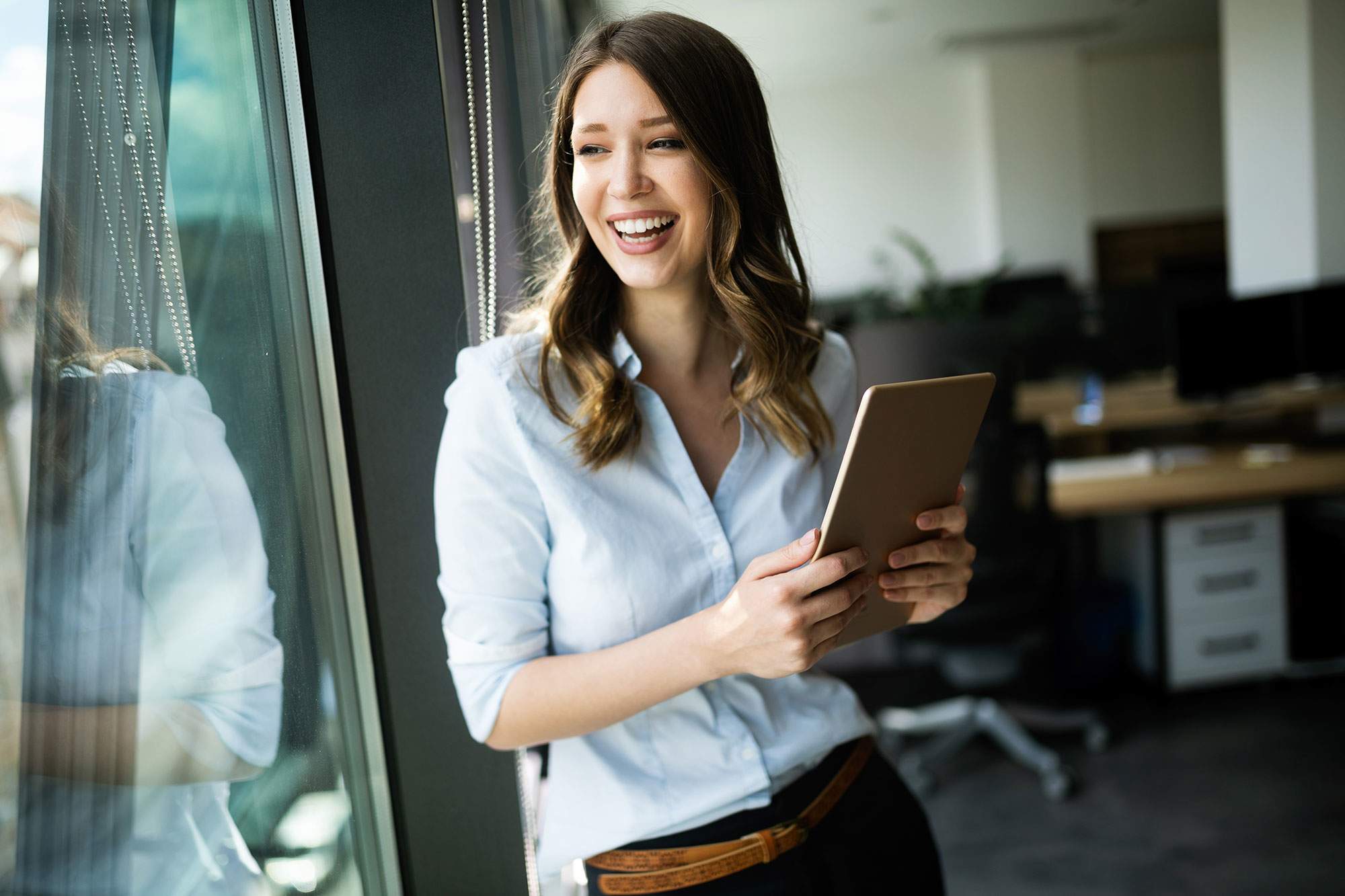 Launch Event - Unlock your business potential
Thank you to everyone who was able to attend and engage with our event. This event was open to all and designed for those who are interested in learning more about starting and running a business. It brought together successful business founders and owners who shared their experiences and stories to inspire you, no matter what your future ambitions.
The event was hosted by Sarah Travers and included successful, high profile entrepreneurs Eleanor McEvoy, Linzi Rooney and Sarah McAnallen.
If you missed it, don't worry, you can catch up.
Catch Up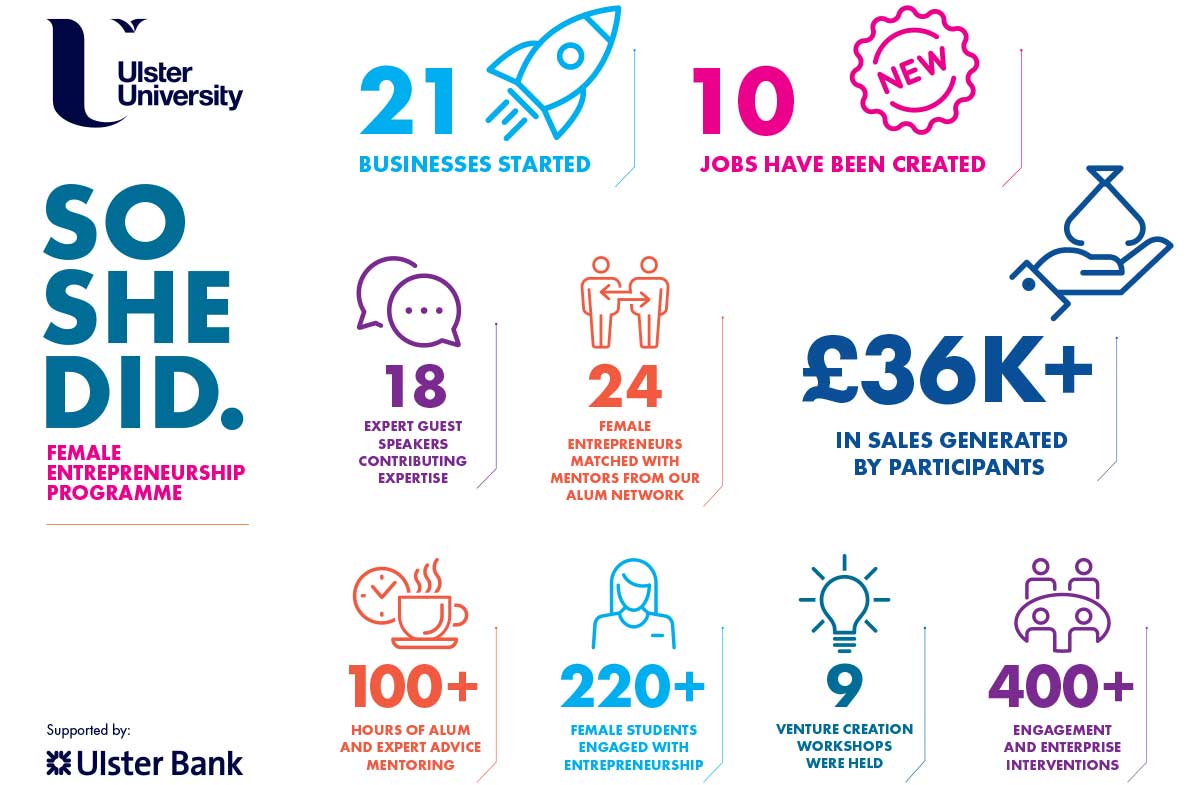 Key Facts
The So She Did programme will also provide you with a business mentor who will be an Ulster alum and/or member of the business community to help you develop your business proposal. You will be required to engage with your mentor and advisors outside of the workshop sessions listed above.
The Business of Possibility Podcast - So She Did
Wendy Austin is joined by Chris Shannon, Student Enterprise & Entrepreneurship Manager, UUSU Enterprise Centre, Leona Donaghy, Founder, Wholehearted Environments and Gabi Burnside, Entrepreneur Acceleration Manager, Ulster Bank to discuss the important work being done to empower the next generation of entrepreneurs.