Unfinished Peace. Brian Rowan, journalist and author.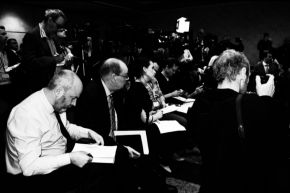 TJI/IRiSS Seminar
Brian Rowan - journalist, author and broadcaster. He was the BBC security editor until 2005 and reported on the major developments in the transition from conflict to peace. He has written several books on that process - the latest Unfinished Peace published by Colourpoint Books. Four times he has been a category winner in the NI Journalist of the Year awards, including twice as specialist journalist. Much of his writing is on the legacy of the past.
Brian will speak about what he means by an Unfinished Peace and on the challenges of reporting a peace process.
This seminar is worth 1.5 CPD points for barristers. Solicitors attending this event will be eligible to claim 1.5 general group study CPD hours.
Register via email