NI Bill of Rights: Oral Evidence Session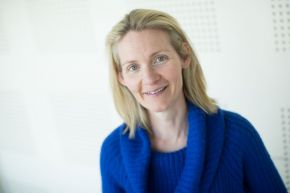 Date

Time

14:00 to 16:00

Location

Peter Froggatt Centre/03/011, Queen's University Belfast

Contact details
Have you ever wondered what happened to the proposed Northern Ireland Bill of Rights for Northern Ireland? Dr Anne Smith (Ulster University) and Professor Colin Harvey (Queen's, Belfast) are undertaking an 18 month project funded by Joseph Rowntree Charitable Trust with the aim of progressing the enforcement and implementation of a Bill of Rights for Northern Ireland. At an initial meeting in June they released a Draft Model Bill (see here) which is based upon the 2008 advice of the Northern Ireland Human Rights Commission.

They would now like feedback on this Draft Model Bill and one opportunity to provide this will be at an oral evidence session on 14 December from 14:00-16:00 in Queen's University Belfast, Peter Froggatt Centre/03/011, which is being held in conjunction with the Human Rights Consortium.

Smith and Harvey note,
"We are aware that there have been changes since 2008, and any model Bill will need to reflect the current situation. This discussion is a first step to gauge reactions and responses and we would appreciate your thoughts. Your feedback will be taken into consideration when we are preparing another redraft model Bill. This redraft model Bill will be part of the overall policy report which will be published in 2018."

For more information about this session, or to register your interest, please contact a.smith1@ulster.ac.uk or c.harvey@qub.ac.uk.