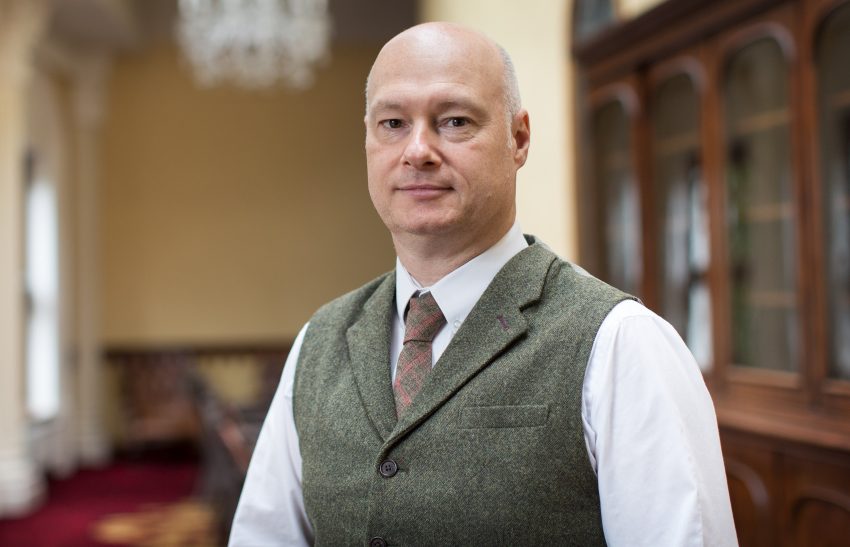 Welcome to Ulster University
Your employee experience starts here.
Welcome to Ulster University. It is fantastic to have you as a new member of our team.
At Ulster we pride ourselves in delivering excellence for our students, providing accessible higher education and research excellence.
Our people are at the heart of this - it is our people and their successes that truly set us apart.
Read more from Paul Bartholomew
Help for new staff
Below are some links to help guide the new member of staff at the University.
Working in the UK
---
Pensions
---
Health and Safety
---
Campus Information
Carpark Management
---
Leave
---
Employee Self Service
Induction Programmes
All new staff and existing staff with a new role within the university will be welcomed and supported by our induction programme.
Our programmes include:
Local Induction

Your local induction is a three-way joint process between your Line Manager, your Induction Colleague and you. Guides have been developed to enable an effective local induction and may be accessed via the Local Induction Guidance Links at the bottom of the page.

Central to the process is a comprehensive, interactive local induction checklist designed to provide the required assurance that an effective local induction has been facilitated in a timely manner for all new staff and existing staff taking on a new role within the university.

Who should have a local induction?

New temporary, part-time and full-time staff
Staff redeployed within the University
Staff taking on a new role within the University

Benefits of a good local induction

As a member of staff either new to the University or with a new role you are supported to:

become familiar with and settle into your new environment
understand your role, responsibilities and performance expectations
have access to the resources you need to perform effectively in your new role

Local Induction Guidance

Remote Induction

Induction and Support for Learning and Teaching Development