The Bamford Centre
The Bamford Centre for Mental Health and Wellbeing was established in 2011 with the aim of increasing our understanding of mental health through research conducted in Northern Ireland.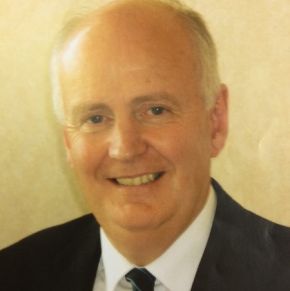 Professor David Bamford
The Bamford Centre is named after the late Professor David Bamford, in honour of his outstanding contributions to mental health services and social work education in Northern Ireland.
Professor Bamford was Head of the School of Applied Social Studies and Director of Social Work Research at Ulster. Further afield, he was awarded an honorary Professorship at the University of Transylvania, due to his contributions in the development of social work education in Romania. He was also pivotal in the development of The Aftercare Start Programme, a charity set up in 2004 to support young people being discharged from state orphanages in Romania, in their transition to independent life.
In 2002, Professor Bamford was commissioned by the Minister of Health and Social Services to lead an independent and far reaching analysis of all aspects of law, policy and provisions which affected people with mental health needs or a learning disability in Northern Ireland. This groundbreaking review, which was subsequently named the Bamford Review, was published in 2007. It presented compelling evidence of the need for a comprehensive reform and modernisation of mental health services in Northern Ireland. The publication of The Bamford Review led to a further eleven major evidence based reports on key areas of mental health and learning disability, which have had a major impact in the field of mental health across Northern Ireland and the UK.