Bookings & Directions
Art Unwrapped 2022 is our fifth annual 'gift to the city' exhibition aiming to bring to the widest possible public rarely seen paintings from museum and private collections. This is your opportunity to have a free guided interpretive tour of a renowned artwork by Fine Art Students of Ulster University in an intimate gallery location on the new Belfast campus.
Open from 8 December 2022 - 5 January 2023.
Get Directions
Book Now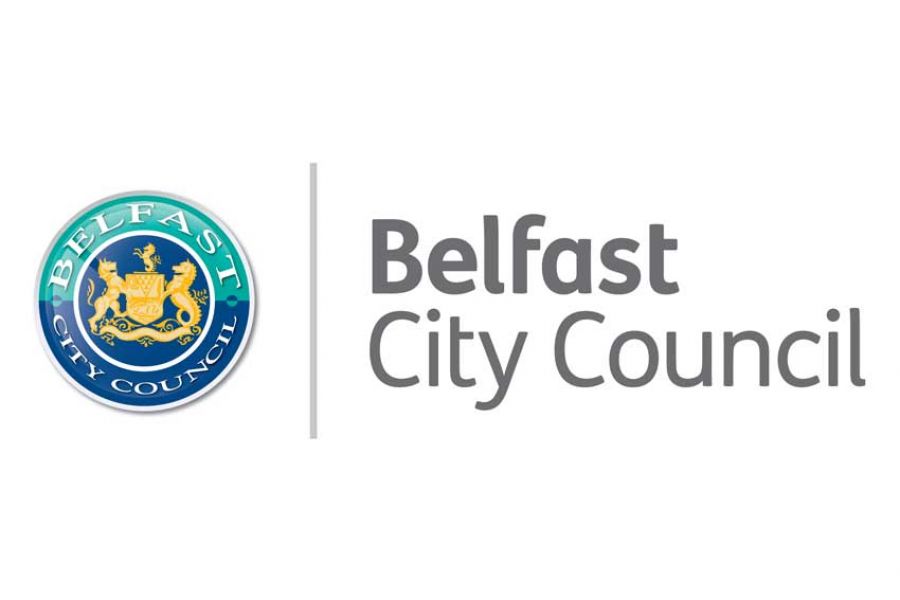 Belfast City Council logo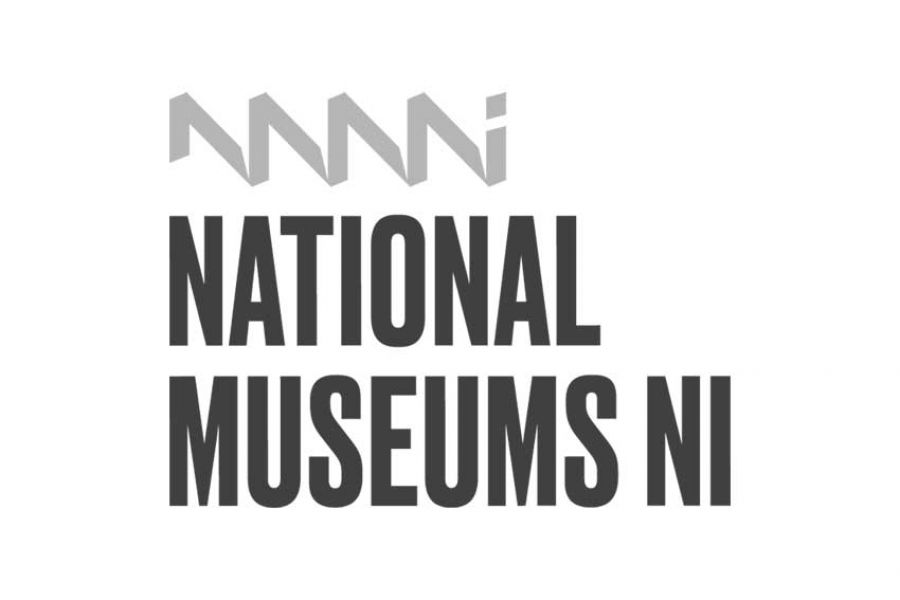 National Museums NI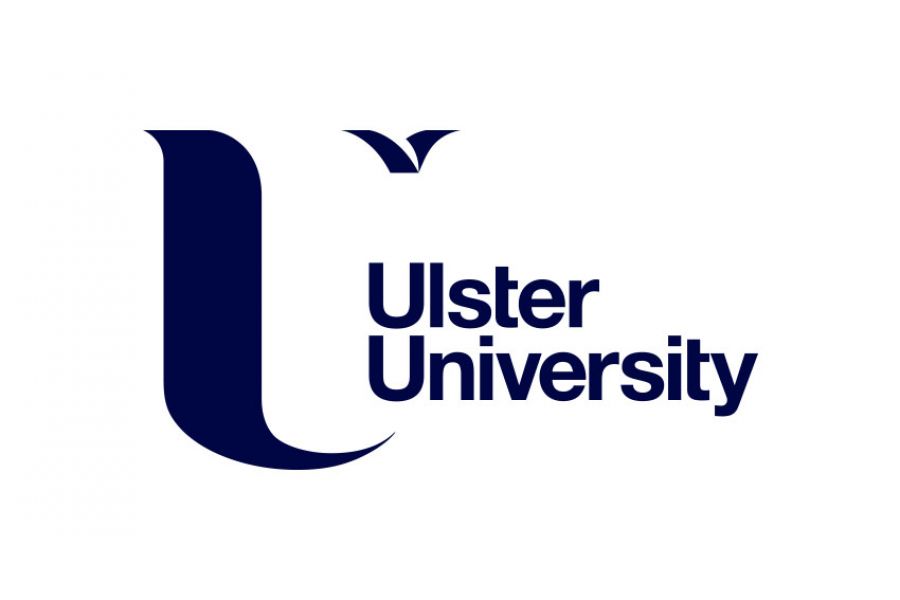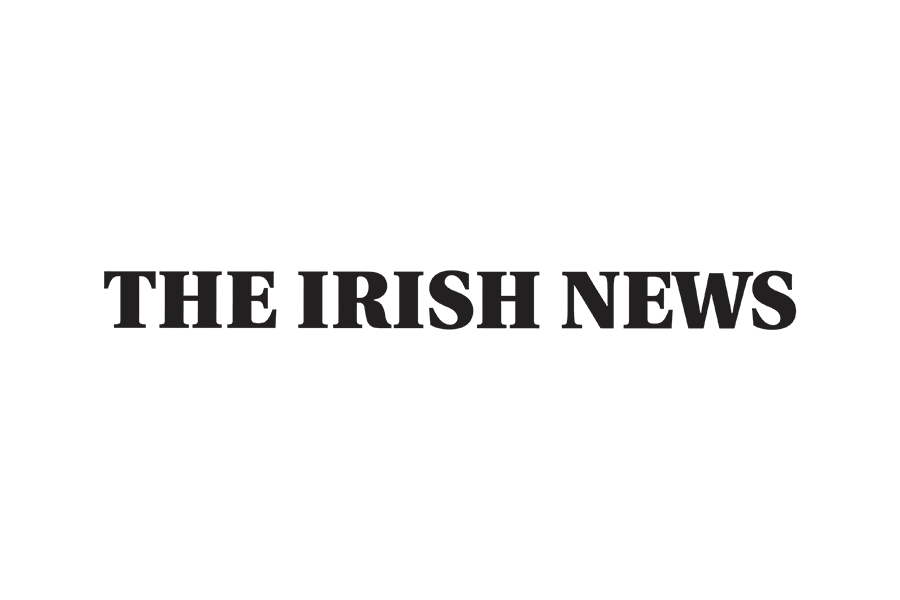 Irish News Logo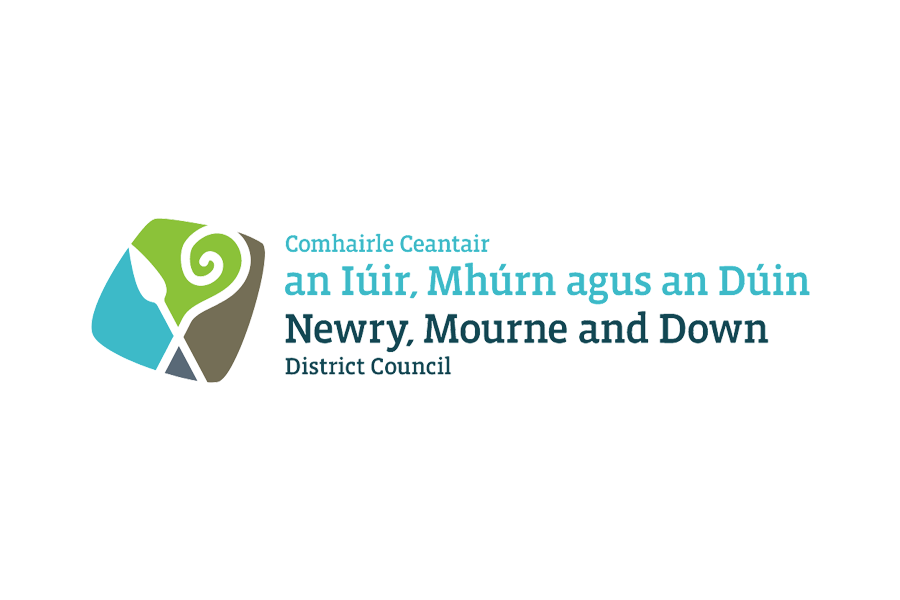 Newry & mourne logo

Art Unwrapped 2022
This year for the first time, we have been even more ambitious in the showing of more than one painting, in order to create a visual and thematic narrative through which the works can 'speak' to one another.
Also for the first time, Art Unwrapped features two artists, Margaret Clarke and Catherine McWilliams. Significantly they are both female Northern Irish painters, born almost half a century apart. This exhibition seeks to platform their paintings, never shown together before - another first for Art Unwrapped.
Our intention is to underline the importance of both of these artists within the context of Northern Irish painting, and by bringing them together shine a new light on their work.
Book Your Free Tour Here

The Paintings
Featured Artwork - Margaret Clarke
The featured artwork for 2022 is 'Strindbergian', 1927 (on loan from the Ulster Museum).
Supported Artwork
'Portrait of the Artist's Son, David', c.1940 (on loan from Newry and Mourne Museums)
'The Wife/ The Haircut', c.1926-27 (on loan from the Irish News collection)
Girls on Motorbikes', 1973 (on loan from private collection) by Catherine McWilliams
About the Artists
Margaret Clarke (nee Crilley) was born in Newry, County Down, Ireland, on 1 August 1884, one of six children of Patrick Crilley. Having initially trained at Newry technical school with her sister Mary intending to become a teacher, in 1905, Margaret won a scholarship to attend the Dublin Metropolitan School of Art. There she studied under William Orpen, who regarded her as one of his most promising students. She completed her studies in 1911 attaining an Art Teacher's Certificate, and began working as Orpen's assistant.
Clarke first exhibited with the Royal Hibernian Academy in 1913, and would go on to exhibit over 60 artworks in the forty years until 1953, the majority being portraits. Amongst the portrait commissions Clarke received were ones for Dermod O'Brien, President Éamon de Valera, Archbishop McQuaid, and Lennox Robinson. Clarke spent a great deal of time on the Aran Islands with fellow artist Seán Keating, from which she produced a number of landscapes and smaller studies.
A critic noted in 1939 that Clarke produced "remarkable drawings in which individuality is caught in a few swift economical lines." Over her lifetime Clarke won many awards including the Tailteann gold, silver and bronze medals in 1924, and another Tailteann bronze in both 1928 and 1932. She was elected an Associate of the Royal Hibernian Academy (ARHA) in 1926, and a full RHA in 1927. Upon the founding of the Irish Exhibition of Living Art in 1943, she was appointed a member of the executive committee. Her work can be found in the collections of the National Gallery of Ireland, The Hugh Lane, the Crawford Art Gallery, the Ulster Museum, Limerick City Gallery of Art, The National Self Portrait Collection, and the Irish College in Rome.
The exhibition at National Gallery of Ireland in 2017 reevaluated Margaret Clarke's great artistic reputation. Her sketches, oil painting and other works reveal a remarkable balancing of family life with the management of the stained glass studios.
Clarke died in Dublin on 31 October 1961, and is buried in the Redford cemetery, Greystones, County Wicklow. She is commemorated with a blue plaque at her birthplace in Newry.
Catherine McWilliams
Born in Belfast in 1940, Catherine McWilliams is a visual artist known particularly for her landscapes and studies of the female form. She studied at Ulster University's Belfast School of Art and began exhibiting her work in 1961. For many years she taught art, she was Head of Foundation Studies in Art at Rupert Stanley College in Belfast until 1990. Together with her husband and fellow artist, Joseph McWilliams, she opened the Cavehill Gallery in 1986. Paintings by McWilliams are part of the public collections in the Arts Council of Northern Ireland and The National Self Portrait Collection, University of Limerick
This piece, Girls on Motorbikes, was painted by McWilliams in 1973 while she was working as an art teacher at a girls' school in North Belfast. The artist built the painting around a group of girls that she was drawn to as an image at that time. The darkness surrounding the group represents difficulties the girls were experiencing. The yellow-golden lights on the top right of the painting were inspired by the lights of the New Lodge tower blocks.

The Featured Painting - Strindbergian
Strindbergian, 1927 - Margaret Clarke (1888-1961). Oil on canvas 127.5 x 102 cms Signed, dated Purchased 1990 Belum U4816.
Strindbergian (1927) is an oil on canvas piece by artist Margaret Clarke. Margaret was born on the 1st of August 1884, in Newry Co. Down, Northern Ireland. There is now a plaque dedicated to Margaret in Newry at the site of her birth on Thomas Street. When Margaret was older, she studied at the Technical School of Newry, before receiving her scholarship to attend Dublin Metropolitan School of Art. Here she would practice and further develop her skills and own personal style under the teachings of William Orpen, who highly regarded Clarke as one of his most promising students. After earning her Art teaching certificate in 1911 she then went on to work as Orpen's assistant.
Clarke is said to have spent a lot of time on the Aran islands with artist friend Sean Keating and her husband Harry, using these trips and surroundings to create a great deal of works, which were mostly landscapes. Clarke would also be frequently commissioned to complete portraits, her sitters spanning from people such as Archbishop McQuaid to the Irish President Eamon De Valera.
Our Art Unwrapped painting is based on Swedish playwright August Strindberg's play 'The Ghost Sonata'. Said to have been a melancholic state of meditation on the tragic state of humanity. 'The Ghost Sonata' portrays a dark take on the roles of the lives in the play, such as a beautiful woman getting turned into a mummy, the cook sucking all nutrients out of the food before serving it to her masters, and the idealistic student who learns that appearances can mask evil. The student later warns the audience they cannot escape their sins.
Clarke uses her painting to recreate this world of lost souls, where the living seems to play alongside ghosts, creatures and evil spirits. The original play was set in an apartment building; however, Clarke places the scene of her painting in an Irish landscape. The title Strindbergian reflects something generally 'dark' or 'dramatic'. The play was performed in 1925 in Dublin, shown by the Dublin Drama League with a different title, being 'The Spook Sonata'.
Lennox Robinson, who was a close friend of Clarke's played the role of the Idealistic Student in the play. Robinson also appears as a visible sitter here in Clarke's painting as the man in the grey suit. Other peers in Clarke's life who then became models in this painting include Clarke's childminder Julia, who is painted in the blue dress. Julia's brother Dan is portrayed as 'Old Hummel Hanging from a Rope'. The model for the character 'Mummy' was Mrs Gavin, Clarke's studio cleaner. And lastly Mrs Arthur Shields is the prominantly positioned lady in black. Strindbergian has many identifiable sitters, each figure in the painting has their own expression, emotion and stance.
There are many interesting plays on colour, costumes, and composition.
If you investigate the painting, you can see the different storylines from the original play itself. The vengeful cook in the background, standing in a vibrant golden yellow dress, faintly smiling as she holds a plate of food. Behind her there is chaos in the crowd, people being torn from each other and skeletons lurking in the spaces between them. The once beautiful woman, now a mummy, is seen tugging childishly at Old Hummel's beard as he hangs from his noose. The painting has many things to unpack and unravel, as Clarke is retelling the story in one chaotic and revolving scene.
Strindbergian is a narrative painting, possibly due to the influence of Orpen's from his years of teaching Clarke, with the more allegorical pictorial approach. Clarke had done many graphite sketches before coming to her final composition, these sketches included poses of The Mummy and Old Hummel Hanging. Clarke would continue to sketch different layouts and foundations of the piece and all its characters with graphite and watercolour, using this technique to conclude which the colour palette she would like to pursue.
Clarke uses pathetic fallacy in Strindbergian, as the eerie atmosphere and story depiction is mirrored in the dark looming clouds and the towering ruins in the background. Due to the dark and somber feeling of this choice, Clarke manages to bring some of the other colours to life. The hints of healthy greenery are seen creeping in at different corners of the painting, as well as the individual costumes. In a way this composition invites your eyes to look around the entire painting. The use of the crucifix on the hill behind all the erratic characters is a clever hint towards the overall meaning of the play itself, being that we all need to find ways to overcome our sins.

Portrait of David
Margaret Clarke - 'Portrait of the Artist's Son, David', c.1940
Over her career as a working artist, Margaret Clarke painted three portraits of her youngest son David. The first of which depicts him as a baby, dressed in all white standing in what is thought to be the family home's garden.
The second painting showed him as a teenager, and the third, 'Portrait of David', now showing him as an adult. Clarke encouraged all of her children to be involved in art and painting and was an advocate of art education in schools. David continued to paint and developed his own painterly style different to his parents, with help from his tutor and close friend of Margaret Clarke's, Mainie Jellett.
Interestingly, 'Portrait of David' is actually an unfinished artwork of Clarke's. This can be discerned by the faint guidelines by the shoulders left on display and the unblended creases of his yellow jacket.
The jacket holds a strong position in the portrait, contrasting with the dusky blue background along with the peach tones in the face. An unfinished painting can still hold an interest, holding tension between the tension of brush work and strong detail in the face. This gives us, the viewers, an insight into Margaret Clarke's artistic process, visualising how a painting can change as it develops.

The wife/ The haircut
Margaret Clarke - 'The Wife/ The Haircut', c. 1926-27
It is oil on canvas and is signed in the bottom left corner.
This, as well as 'Strindbergian' are some of Clarke's more allegorical studies, perhaps influenced by her late tutor, Orpen who created similar artworks.
'The wife/ the haircut' is a contemporary reworking of Samson and Delilah and shows a strained relationship between the couple.
Similar to many other examples of Margaret Clarke's work, 'The Wife/The Haircut' proves to be narratively rich. The inclusion of possible narratives in this piece is rather impressive considering this painting features only two figures and has a distinct lack of any complex setting or background. This couple was modelled after two common characters in her work. Julia O'Brien takes on the role of 'The Wife', as she worked within Clarke's household as a housekeeper and childminder, she can be spotted across much of Clarke's work, from small sketches to some of her more established pieces.
Playing the part of the husband is Julia's brother Dan O'Brien, who also worked alongside the Clarke household within the kiln room of the Clarke Studios. With the figures consisting of both a female and male subject, the latter can be seen almost cowering whilst completely confined to the bottom right of the piece as his wife and counterpart towers and encroaches over him with a comb steadily placed along his neck, alongside a pair of scissors casually held in her opposite hand.
Their gazes are diverted from each other which, alongside the female figures scowl and her husband's apprehensive expression, offers quite a clear indication of distance and isolation between the two, a reoccurring topic within Clarke's work. The figures also appear to be purposefully staged, with the couple posed in a rather exaggerated or theatrical manner, surrounded by vivid and intensely coloured drapery, which could perhaps mimic the appearance of a theatre or dramatic stage setting. As many of Clarke's paintings, including this example, were commonly symbolic and allegorical, the staging of the couple could direct us towards a few references to aid in understanding Clarke's visual storytelling.
The addition of a more dominant female figure wielding a form of prop against her male counterpart's neck, could be seen as an imitation of the story of Judith and the beheading of Holofernes. Supporting this is Clarke's use of quite dramatic lighting alongside the theatrical tension between the couple, which lends itself to Artemisia Gentileschi's gruesome depiction of the same biblical story.
Continuing with this possible use of biblical references, the previously mentioned dominating stance from the female subject could be combined with Clarke's decision to depict the scene of a haircut, to be an allusion to the story of Samson and Delilah. Within each of these examples, themes of division and conflict are apparent, reflecting in the dynamic between the similarly detached couple.
To conclude, Clarke was a significant painter in Irish art history and has produced many artworks that are not as appreciated as they perhaps should have been. 'The wife/ the haircut' is a strange allegorical artwork, similar in nature to another of the paintings exhibited in this year's Art Unwrapped, namely 'Strindbergian'. Together they provide an interesting insight into the ambitious ideas and compositions Clarke often worked with during her long career.

Girls and Motorbikes
Catherine McWilliams, b. 1940 - Girls and Motorbikes, 1973