Culture Day: Belfast campus
Ulster University opens its Belfast campus in the heart of the Cathedral Quarter to host events for the City's largest Cultural Celebration.
Saturday 21 September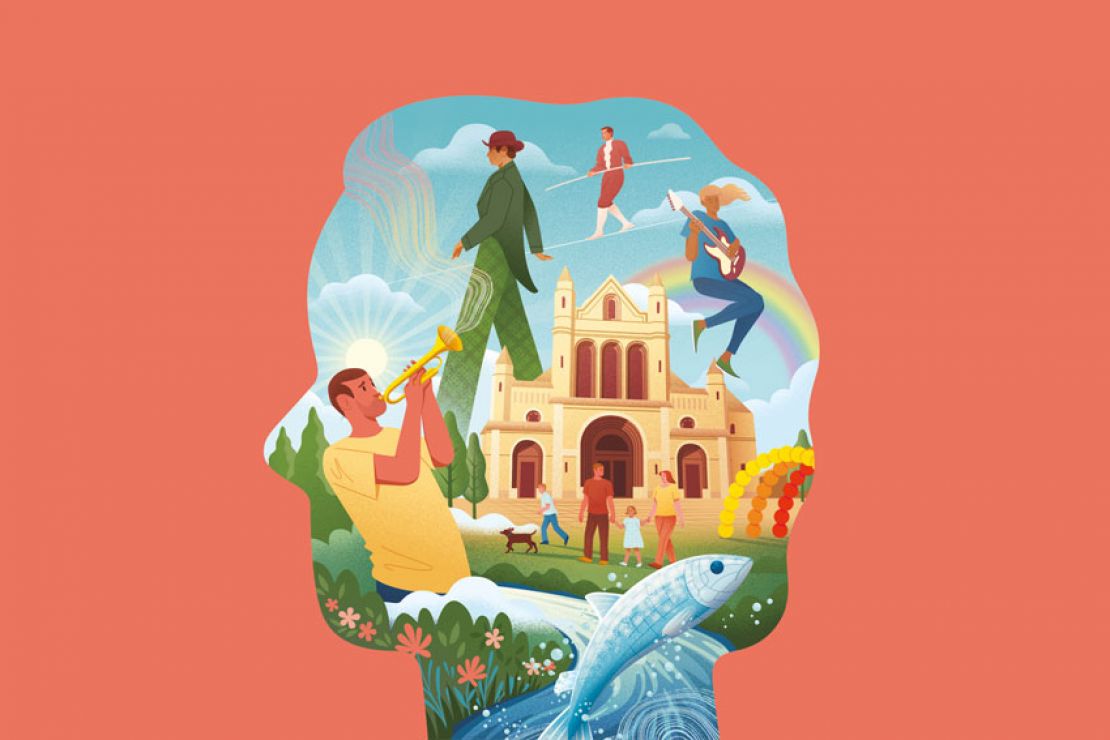 Tim Millen: Future Present
The Ulster University Art Gallery is pleased to present its upcoming exhibition, Tim Millen: 'Future Present.' This current body of work continues the artist's exploration into everyday markers of ecological change
Ulster University Art Gallery
9am – 5pm
---

Clare Dwyer Hogg: Poetry Clinic
Sit in the chair, and within 5 minutes, Clare will write you your very own poem.
Belfast campus: Foyer Glass Box
10am – 12:30pm & 2pm - 5pm
---

Quiet Space - Parent & Infant Room
A child-friendly quiet space to breast-feed in privacy!
Belfast campus: Room:BA-00-08
11am – 5pm
---

Craftivism with the One Campaign
Join the ONE Campaign, in the fight against extreme poverty. Drop into our craftivism workshop to sew your own beautiful messages of protest!
This event will be a workshop for all ages, in which people can engage with activism through crafts. Based around our most recent campaign surrounding health in Sub-Saharan Africa. Materials will be provided for people to embroider their own handkerchief that will later be sent to MPs as a campaigning action.Younger audiences can take part in a postcard campaign, in which those not interested in sewing can design messages of protest to their MP.
These events will allow for the public to learn more about how the ONE Campaign combats extreme poverty around the world, with leaflets, badges and stickers.
Belfast campus:Room: BA-00-21
12pm – 5pm
---

Green Screen Time Machine
Use the power of the Green Screen to transport kids back in time,presented by Into Film in partnership with BBC Northern Ireland Digital Film Archive.
Belfast campus: Foyer
12pm – 3pm
Location
Ulster University,York Street,Belfast, BT15 1ED
Ulster University believes that creativity is a cornerstone of society. It has a very important part to play in our quality of life, wealth and civilisation. Arts & Culture produces a year-round programme of creative activity for the public, its staff and students. This arts activity is part of the University's civic role that helps to strengthen our communities and generate a prosperity that we can all enjoy.

View full programme
Arts & Culture - Social