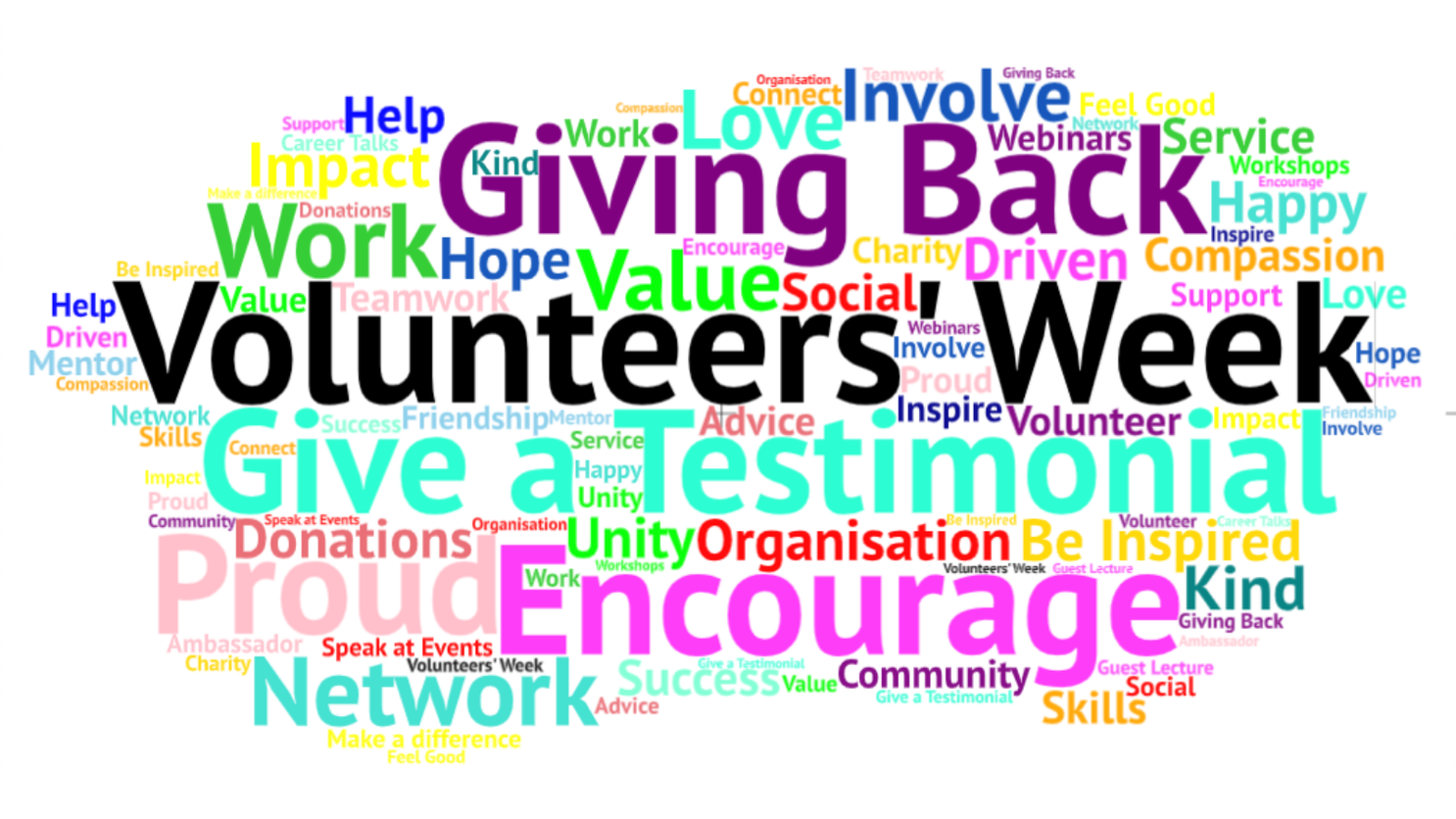 Volunteers' Week took place on 1 - 7 June and the Development and Alumni Relations Office at Ulster University used this time to celebrate and thank our graduate volunteers who have made a difference to the lives of both students and the wider UU community.
UU graduate volunteers offer real-life experiences to our students through sharing their career journeys, providing inspirational profiles and testimonials, giving their time to mentor and deliver lectures, talks or webinars and offering placement opportunities.
It never ceases to amaze me how willing our graduates are to give back to their alma mater. This type of support adds real value and variety to the overall student experience. Such activities have a hugely positive impact on our students and the quality of our teaching.
Thank you for your continued contribution to Ulster University and for having a positive impact on the lives of its students and graduates. Your support is greatly appreciated.
Róisín McNamara, Alumni Relations Manager personally thanks all Ulster University graduate volunteers for giving back.
One student who benefited from having a graduate mentor as part of the Alumni Mentoring programme said:
My mentor helped me with personal and career development on a consistent basis, the relationship and support extended even after I graduated. His advice has been invaluable.
Listen to UU graduate volunteer ambassador for China, Sean Cunningham, on why he gives back,
If you are a graduate of Ulster University you too can get involved by giving back to your alma mater through:
Mentoring
Offering placement opportunities
Sharing your career journey
Providing a profile or testimonial
Delivering a talk or participating in webinar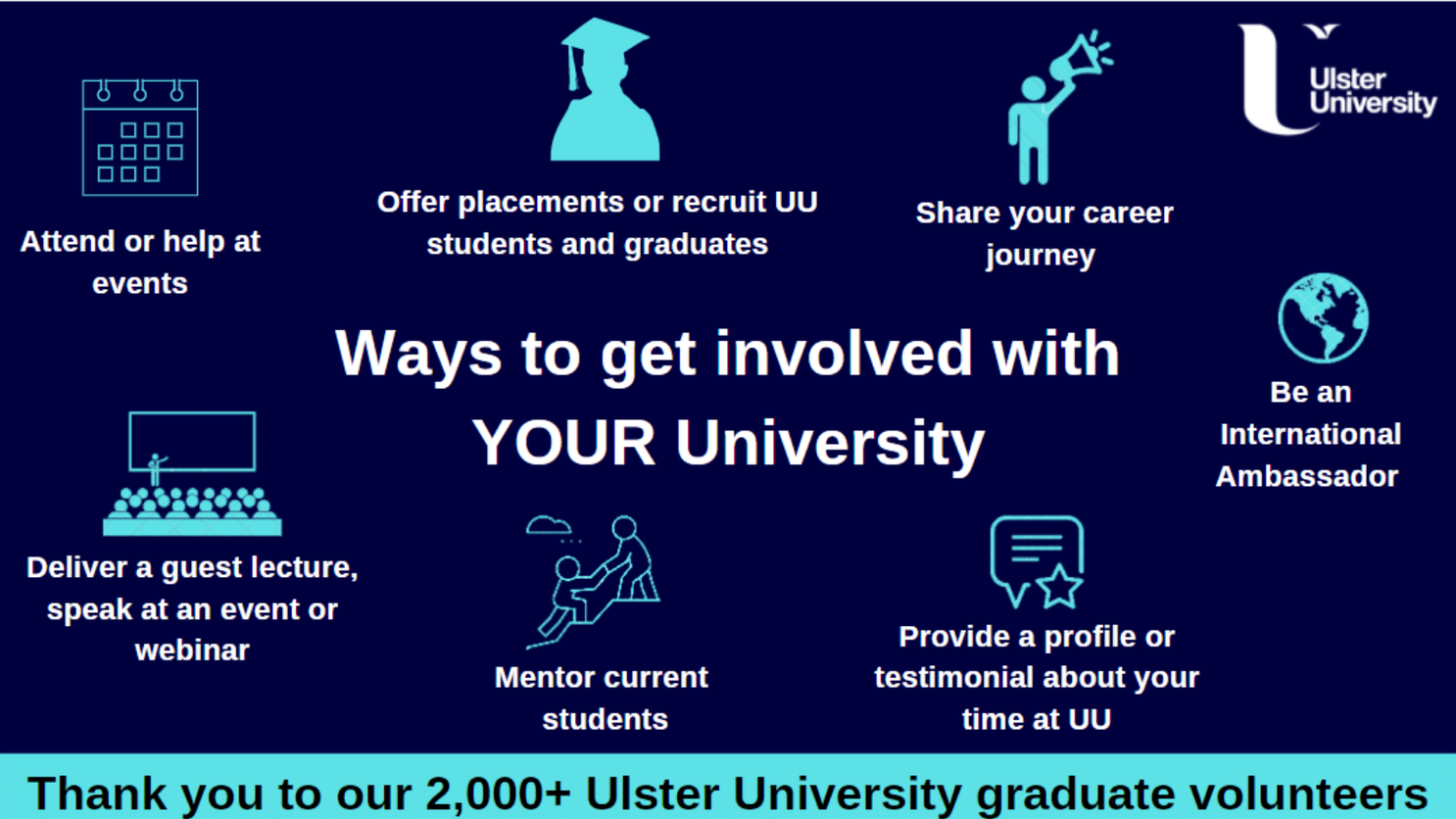 To register your interest in volunteering please make sure to join our new global graduate network UU Connects.