Co-Founders are delighted to open applications to UU alumni; whether you are a recent graduate or have years of professional experience behind you.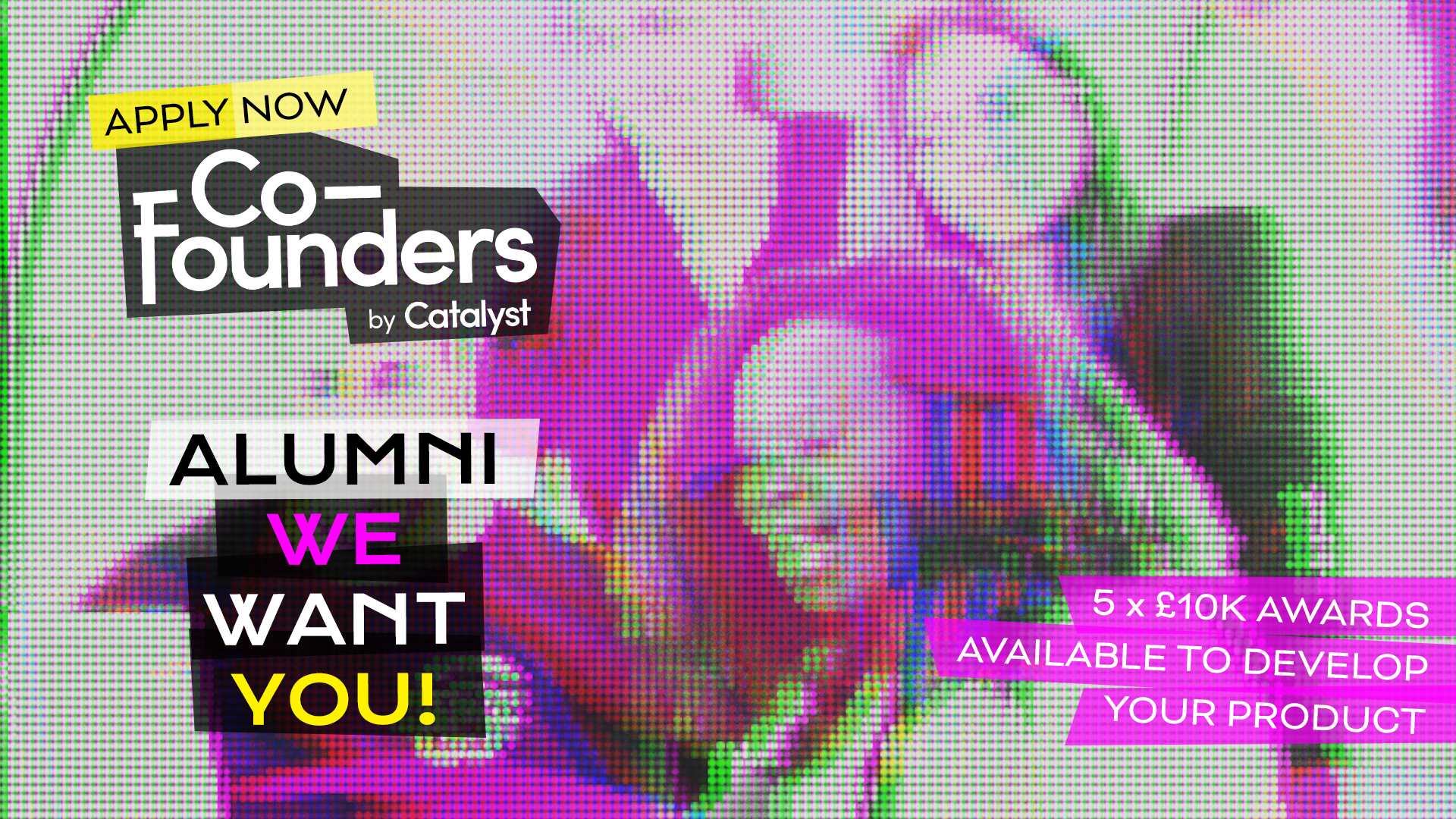 Co-Founders is a free one night per week entrepreneurship programme for anyone interested in early stage start-ups, developing innovation skills and/or exploring their latent potential as an entrepreneur. It takes place every Monday night for 11 weeks and 2 weekends.
You'll form a team with like-minded individuals, test out an idea, engage with the latest innovation tools and techniques and learn if the start-up world is for you.
The programme attracts people with ideas for high growth potential products in technology, science and engineering; as well as people who have skillsets to help form teams, challenge assumptions, validate ideas and build an initial prototype.
You could be someone with an idea for an exciting new product and need a team to make it happen. Or you might have experienced success in your career to date but want to help someone else get their idea off the ground using your skills and expertise.
This isn't the first year that UU alumni have joined our cohort, UU mechatronic engineer alumnus, Liam Turner, who teamed up with an industry professional from Seagate and a Masters student from Dublin City University in our Autumn 2020 programme, said:
"I found out about Co-Founders through an employer's convention that Ulster University held. About a year later, at the middle of the second lockdown I applied to Co-founders (on a whim), had my interview within a day and was accepted onto the programme later that week.

I applied, with an idea that came about from a group project in final year, not expecting anything really to come of it, but here we are 12 weeks later and I'm delighted that my team came top 5! We are currently looking for funding from a range of places to further develop our business.

The Co-Founders experience has given me a lot of motivation to push through my ideas because you just don't know what could happen! I've met some great people, had good learnings and overall would highly recommend it."
As Liam's testimonial highlights, our aim with Co-Founders is to provide opportunity at a challenging time, by supporting the development of start-ups and entrepreneurship within the NI economy in a low risk environment, whilst also opening up networking and skills development opportunities.
With this in mind, we have five £10k awards to give to the top performing teams of the Spring 2021 cohort, combined with progression mentoring from Catalyst.
Programme Manager Sonya Kerr states:
"We welcome candidates from industry, university/colleges, entrepreneurs and the curious – people who can spot opportunities and act on them.

We provide an environment to help people "give it a go", test ideas, work out the skillsets that are needed and if the start-up world is for them and learn about the funding and support available to turn their idea into a reality."
Graduate of Ulster University - if 2021 feels like the year to take a chance on your side hustle or expand your opportunities, find out more and apply via apply now via co-founders.co.
Application closes on 8 February 2021.