Jon Snow in conversation with Professor Paul Moore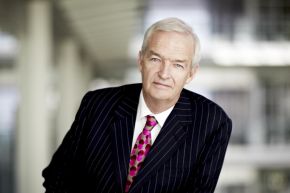 This event has ended
Date

Time

17:30 to 19:30

Location

Contact details
Register
This event is now sold out. If you would like to be placed on a reserve list please email: alumni@ulster.ac.uk
Jon Snow has been the face of Channel 4 news since 1989.
Jon joined ITN in 1976 and became Washington correspondent in 1984. Since then, he has travelled the world to cover the news – from the fall of the Berlin Wall and the release of Nelson Mandela, to Barak Obama's inauguration and the earthquake in Haiti.
In May this year Jon was honoured with the Bafta Fellowship at the prestigious television awards. He is five times winner of the Royal Television Society's Presenter of the Year and has secured numerous exclusive interviews. Jon regularly hosts televised public debates as well as writing Snowblog, a unique take on each weekday's events.
The conversation will explore Jon's career thus far and share his observations on the role of journalism in a digital age of 24-hour news, fake news and social media, against the backdrop of recent events including Brexit and the US Presidential election.
Jon will also reflect on what these changes mean for human rights and equality, when the right to privacy and freedom of expression are under scrutiny as never before.
Register