A Knowledge Transfer Partnership (KTP) is a three-way partnership between a business, a university, and a high-calibre graduate known as an associate, that offers a company a chance to collaborate on a business opportunity, idea or innovation to help the business gain the knowledge and capability it needs.
We've delivered over 200 KTP projects working with businesses to marry research with industry and help provide solutions to help them develop and grow.
During a KTP, businesses can access Ulster's expertise, specialist equipment and facilities through direct collaboration.
There are also a number of funding opportunities available to support these projects.
Benefits of a KTP
Developing market leading innovative solutions
Improving quality of product/service design
Developing new products
Improving operational processes
Reducing costs and increasing revenue
Enabling co-creation of intellectual assets
The KTP associate is responsible for leading and implementing the project and is based within the business as part of the team, meeting with their academic or research supervisor on a regular basis.
The project usually lasts about two years and during that time knowledge and skills developed is transferred to existing company staff members, embedding new capabilities company-wide.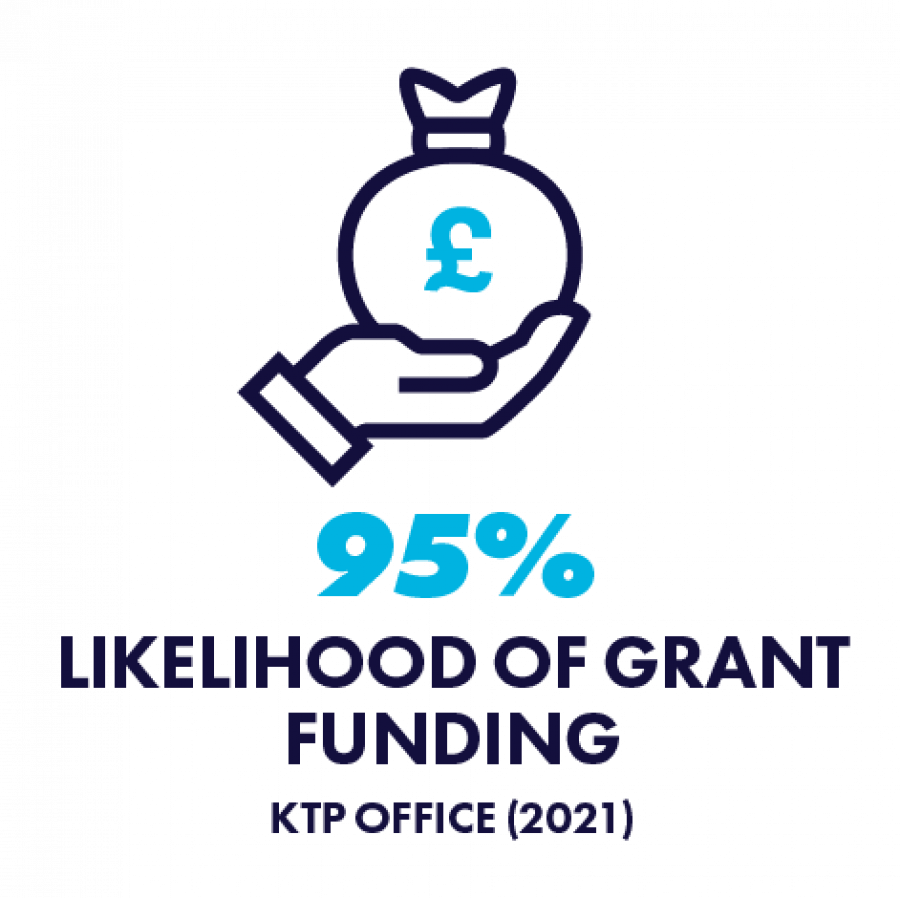 95% likelihood of grant funding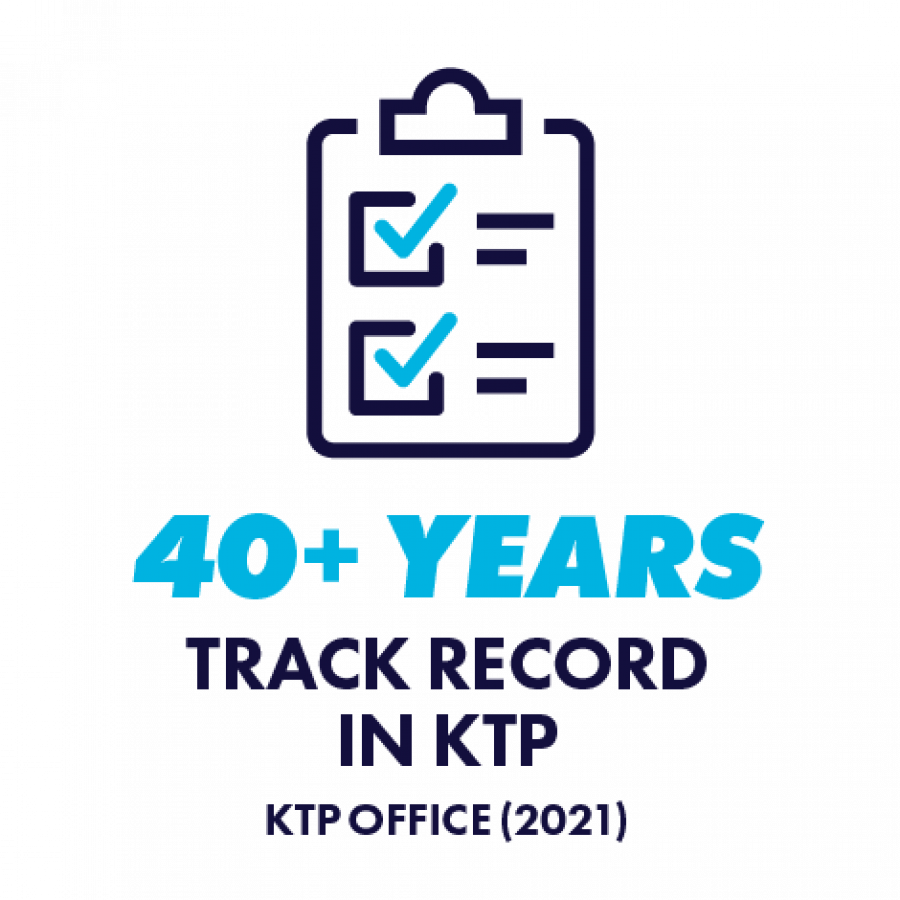 40+ years track record in KTP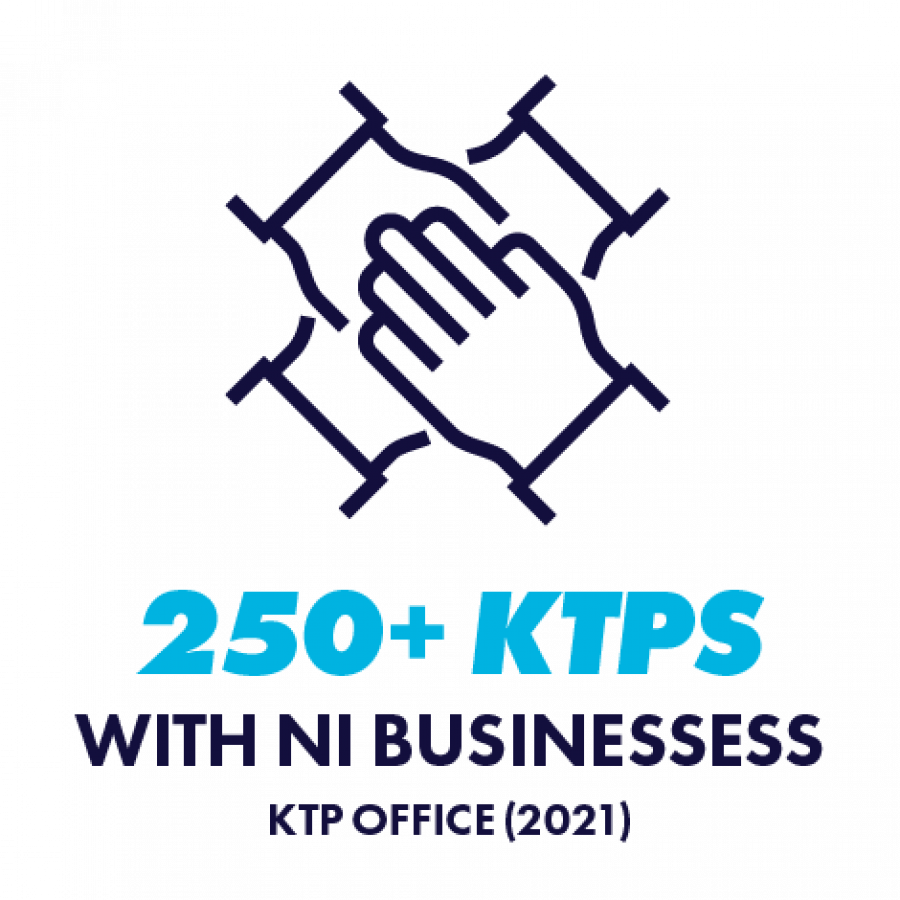 Over 250 knowledge transfer partnerships with NI businesses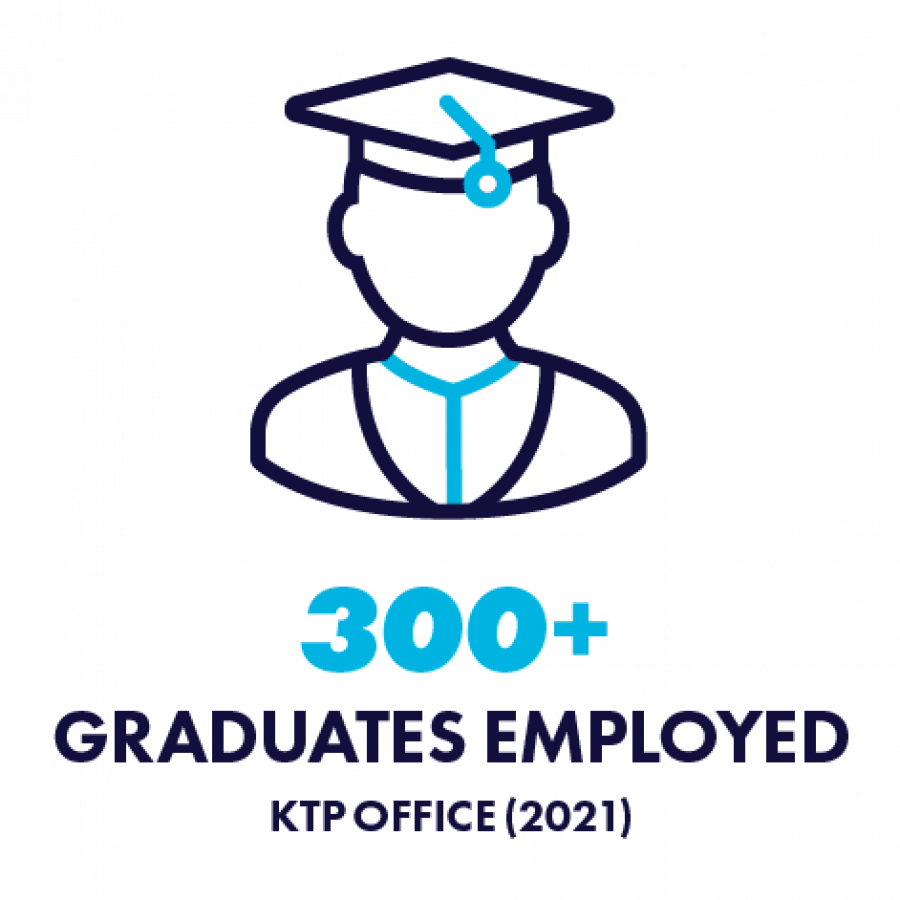 300+ graduates employed in KTP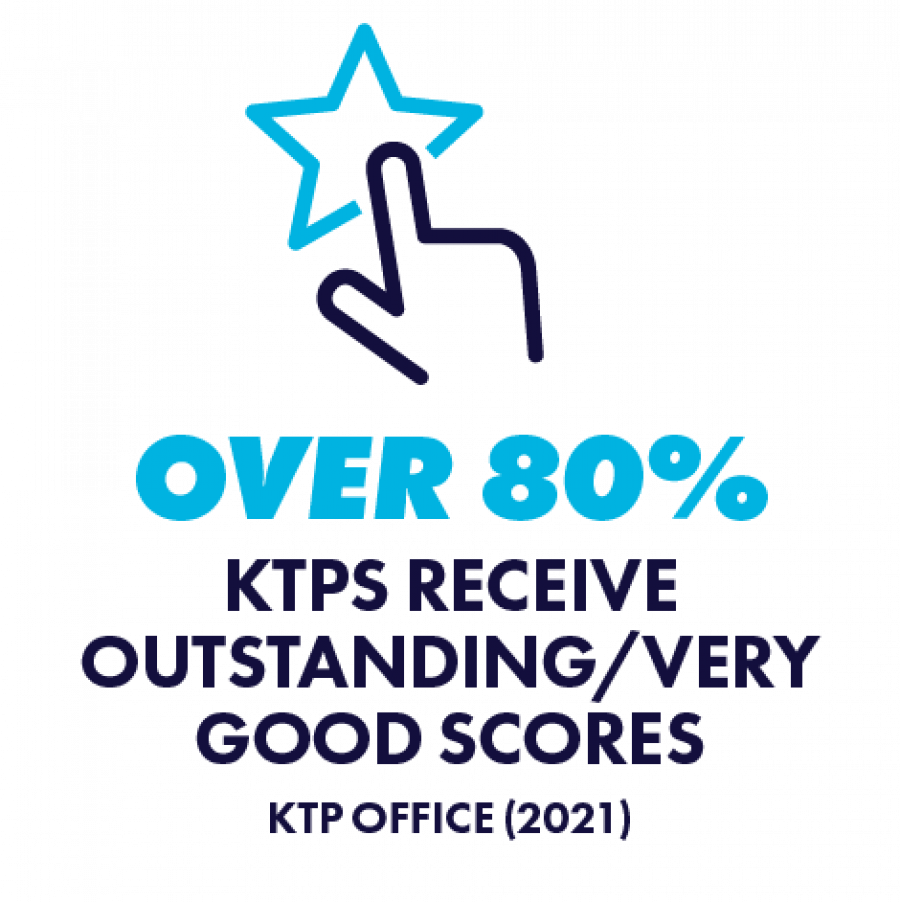 Over 80% KTPs receive outstanding-very good scores

Best of the Best Awards
We're delighted to announce that our KTP with Inspire Wellbeing Group has won Innovate UK's 'KTP Best of the Best 2020 Awards' in the Societal Impact category.
This KTP led to the development of Inspire's Wellbeing Identification and Support Platform – WISP and it created immersive, digital tools that help people dealing with impacts of trauma.
Discover more about WISP
Discover more about this fantastic KTP in the awards case study.
Management Knowledge Transfer Partnerships (MKTP)
Expand management capability and transform business performance
Innovate UK has introduced a new programme designed to inject significant management expertise that expands business capability, increases efficiency and enables lasting change and growth.
The initiative is called a Management Knowledge Transfer Partnership (MKTP), and it runs alongside our highly successful Knowledge Transfer Partnership (KTP) programme which has been helping companies innovate for growth.
MKTPs deliver key, strategic management-based projects to increase business effectiveness via partnerships with the UK's outstanding Business Schools.
MKTP key benefits
Increase management capability.
Up-skill staff and improve productivity.
Access to Innovate UK funding.
Access high-calibre graduates.
What are Management KTPs?
Just like our highly effective KTP programme, Management KTPs (MKTPs) create a dynamic 3-way partnership between your company, a team of academic experts and a skilled graduate. The focus of a MKTP is specifically on driving effectiveness through better management practices.
MKTPs aim to deliver transformational productivity improvement, identifying key, strategic management-based projects to increase business effectiveness. How? Via novel and innovative partnerships with the UK's world class Business Schools.
Competition Dates
The current round of KTP and MKTP funding opened on 6 December 2021 and it closes at 11am on 2 February 2022. The next funding round following that opens on 7 February 2022 and closes on 6 April 2022.
Who could benefit from a MKTP?
Growth-oriented SMEs, eager to build and execute their ambitious management strategy by introducing better management practices.
Businesses seeking significant productivity gains, recognising that good management and leadership can help deliver this.
Organisations looking to up-skill their people and make step-change improvements in productivity by deploying industry-leading practices and innovation processes.
Which business activities do mKTPs cover?
MKTPs take a wide view, incorporating a range of leadership and management skills and requirements to build a strategy that drives change and improves business performance.
Spanning all key business functions - from marketing to IT, creativity to strategic management; HR to employment relations; finance to logistics - MKTPs seek to support strategic management projects across core activities including:
Monitoring and target setting
Communication and motivation
Organisation, resource planning and strategic thinking
Problem-solving and decision-making
Commercial awareness and risk management
Coaching and mentoring
Options evaluations, horizon scanning and foresighting
Why engage with the Ulster University Business School?
The expertise held within our Business School is shared via a MKTP collaboration to help businesses draft and execute practical plans to radically improve their business processes, boost productivity and increase profitability.
Enabling SMEs and larger companies to activate proven productivity and growth initiatives - such as benchmarking, application of digital tools, and advanced people skills - the MKTP delivers new capability as part of a comprehensive leadership and management strategy. Result? SMEs can sustainably scale-up and grow; and larger companies can incorporate better business processes to improve productivity.
How do I apply for a MKTP?
If you think a MKTP could help your company increase its productivity contact one of our expert Knowledge Transfer Advisers in Northern Ireland. They can help assess whether your management project is appropriate for funding through Innovate UK and help you with your application. Once your application is approved, your Adviser will be on hand throughout your project to help guide and support it and help ensure its success.
What does a MKTP cost?
The cost of a MKTP is shared by you and Innovate UK who contributes 50-67% of the project cost via a grant to the Business School (or other academic institution). You make a cash contribution for the remaining project cost with a small-to-medium business contributing 33% and a large business 50% per annum. Management KTP projects can last between 12 months to three years.
Applying Technology to a HealthCare Problem
Case study on how we bring expertise from our world-leading research into tangible collaborations with industry partners by putting smart sensing technologies into supportive devices for children with disabilities.
Knowledge Exchange Statement
Read our knowledge Exchange Statement.
Get in touch
If you would like to discuss Knowledge Transfer Partnerships or Management Knowledge Transfer Partnerships (MKTP) contact Amanda Fullerton.
Amanda Fullerton
Knowledge Exchange Manager - KTP
Key responsibilities

Championing the Knowledge Transfer Partnerships programme (KTP) and adding value through research income generation
Stimulating leading Knowledge Exchange collaborations between the University's researchers and N.I. businesses
Delivering demonstrable results for the University's Research & Impact Agenda