Conference Information
Date
22-23 June 2023
Location/venue
Ulster University, Belfast campus, York Street, Northern Ireland, UK.
Chairs
Prof. Raymond Bond
Dr Edel Ennis
Prof. Maurice Mulvenna
Programme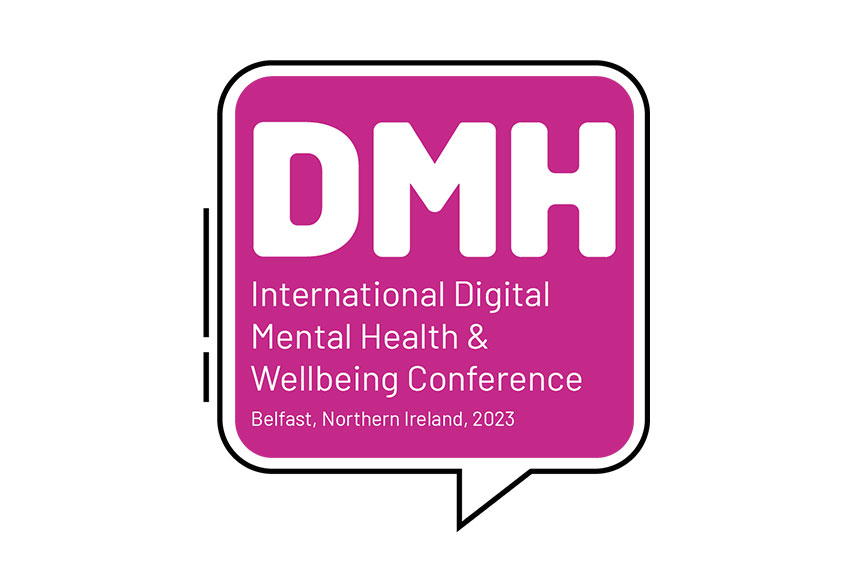 Conference Summary
Mental ill health is prevalent, and citizens need more support to prevent mental ill health as well as supporting their treatment and management of their mental health and wellbeing. With traditional services being under pressure, there is a need for more research to investigate the use of digital technologies to support the mental health and wellbeing of people.
However, we must also bear in mind that the implementation of digital technologies cannot solve all our problems. Nevertheless, digital technologies often come with benefits such as being somewhat sustainable, ubiquitous and being accessible 24/7. This conference is looking to attract novel work involving digital mental health interventions, e.g. mental healthcare apps, chatbots, web apps, wearables, sensors, and VR/AR tools to improve a person's mental health and wellbeing.
We also want to attract data science, machine learning and AI research that is applied to the mental health domain - especially given the wealth of real-world mental health data that is available, which can provide new knowledge discoveries and insights.
The conference will feature keynotes and talks from leading academic researchers and service providers. There will be conference proceedings and a likely special issue in a Journal. We hope to see you in Belfast.
The conference is supported by the MENHIR project - 'Mental health monitoring through interactive conversations' (funded by H2020 EU research and innovation programme under grant agreement No 823907).
This conference is also sponsored by the HSC R&D office in Northern Ireland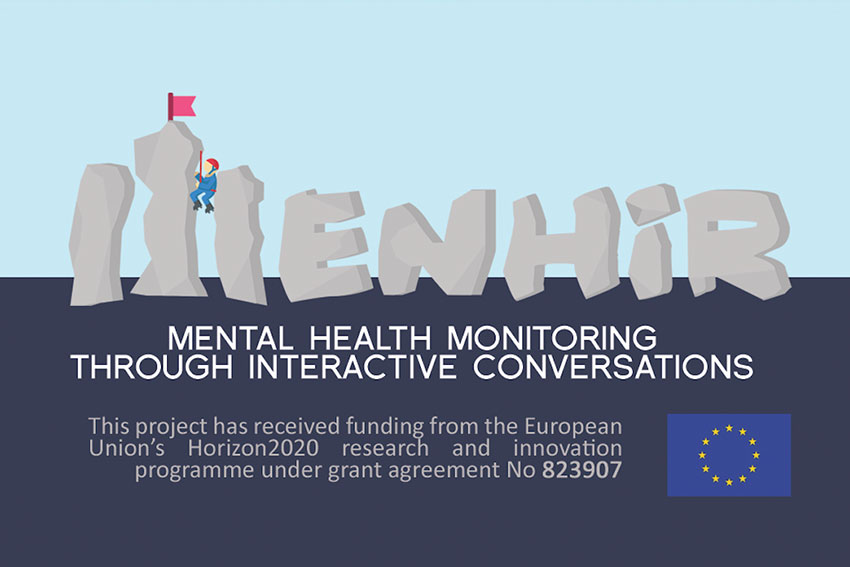 MENHIR project
This conference is funded and supported by the MENHIR project. This project has received funding from the European Union's Horizon 2020 research and innovation programme under grant agreement No 823907.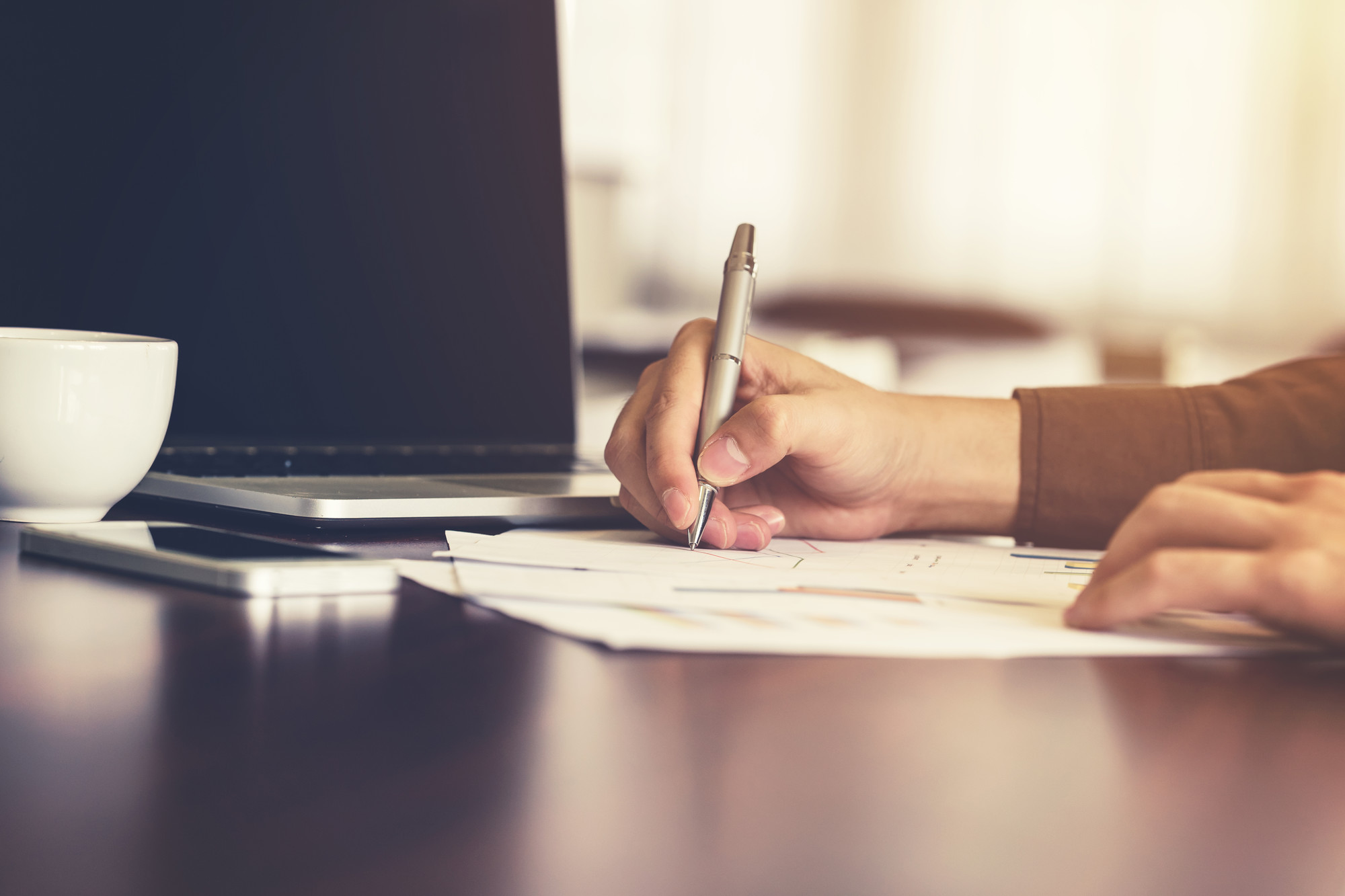 Abstract submission (300-500 words)
Authors of accepted abstracts are required to register for the conference and to present their work at the conference. Abstracts will be peer reviewed and accepted abstracts will appear online in the conference proceedings.
Submit your Abstract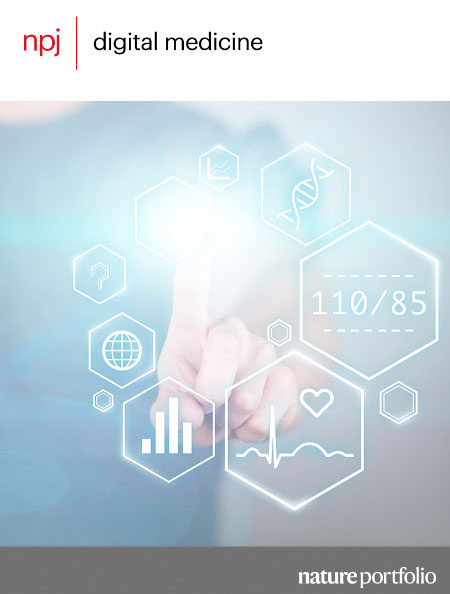 Special Issue Journals
Journal of Behaviour & Information Technology
We have secured a special issue on digital mental health and wellbeing in the Journal of Behaviour & Information Technology (Impact Factor = 3.320 [2021]). We will invite and encourage authors to submit their best work to this Journal.
Nature Partner Journals
As part of the conference, we will also be supporting Journal paper submissions to a special 'AI in Mental Health' paper collection which will be published in a Nature Partner Journal (npj Digital Medicine or npj Mental Health Research).
npj Digital Medicine is an online open-access journal dedicated to publishing high quality peer-reviewed research in all aspects of digital medicine including the clinical implementation of digital and mobile technologies, virtual healthcare, data analytic methodologies and innovative sensor development to provide the necessary data and longitudinal monitoring to best inform the broadest medical community. The journal aims to guide innovation and the transformation of health and healthcare through the incorporation of novel digital and mobile technologies.
By choosing to publish your work in npj Digital Medicine, you will benefit from:
The visibility of publishing your work in the #1 ranking journal in the 'Healthcare sciences and services' category of Clarivate's Web of Science
Engagement with an expert Editorial Team who care about your success
Personalized responses from our Editors and dedicated in-house team
Fair and consistent editorial decisions
Timely peer review (more about our metrics)
Please contact npjdigitalmed@nature.com with any questions about the journal.
Submit an article to the BIT Journal special issue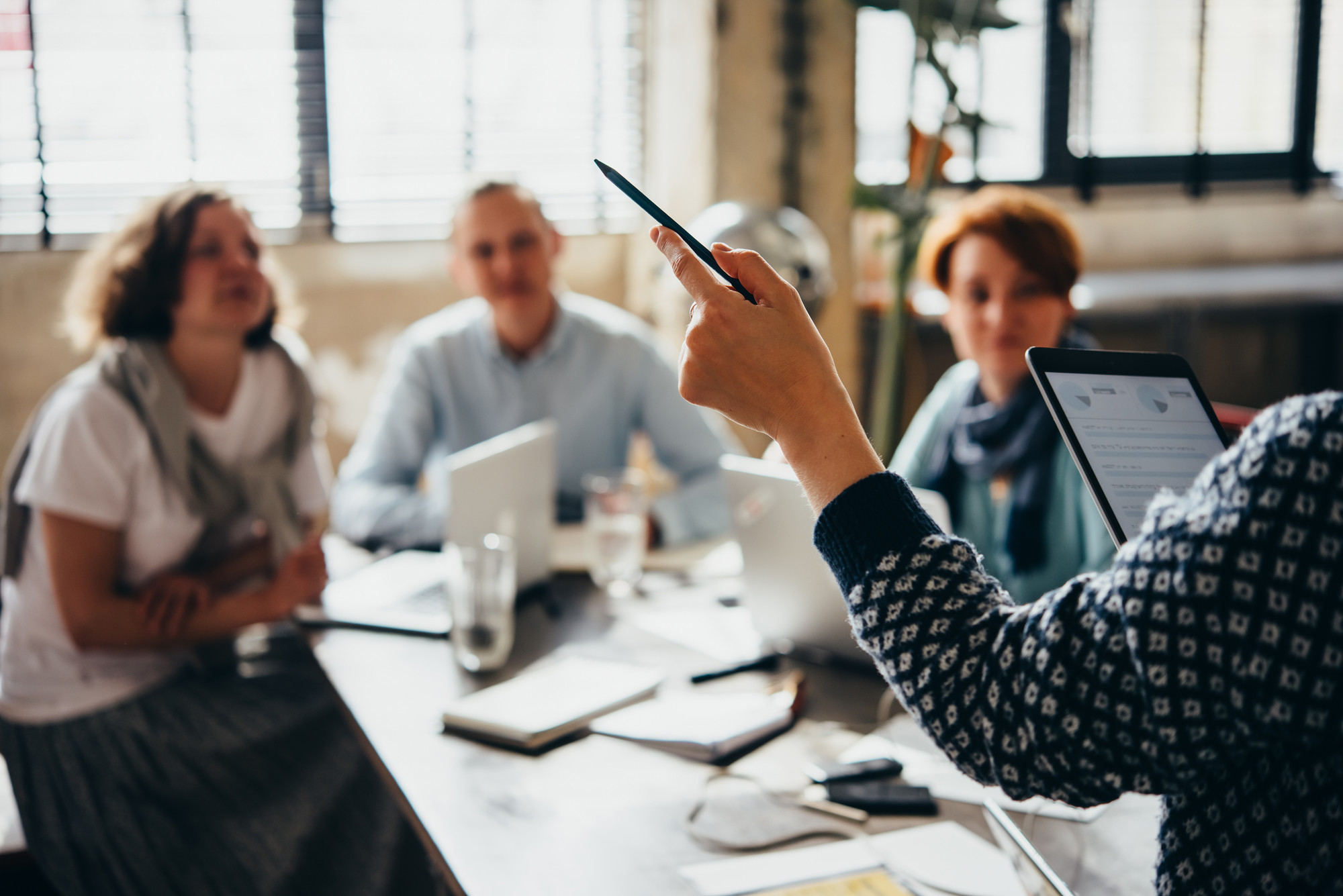 Conference programme committee
Philip Donaghy, Ulster University
Courtney Potts, Ulster University
Dr Kyle Boyd, Ulster University
Prof. Raymond Bond, Ulster University
Dr Edel Ennis, Ulster University
Prof. Maurice Mulvenna, Ulster University
Prof. Huiru Zheng, Ulster University
Prof. Siobhan O'Neill, Ulster University
Prof. Luke Chen, Ulster University
Dr Patrick McAllister, Ulster University
Prof. Paul McKevitt, Ulster University
Prof. Mike McTear, Ulster University
Orla McDevitt-Petrovic, Ulster University
Colin Gorman , Ulster University
Grainne McAnee, Ulster University
Prof. Zoraida Callejas, University of Granada
Dr Lu Bai, Ulster University
Dr Jun Liu, Ulster University
Prof. Anna Esposito, Università della Campania
Prof. Gennaro Cordasco, Università degli Studi della Campania
Dr Matthias Kraus, University of Augsburg
Dr Margaret McLafferty, Ulster University
Dr Elaine Murray, Ulster University
Jonathan Smyth, Action Mental Health
Gavin McConvey, Action Mental Health
Dr Maria Wolters, University of Edinburgh
Dr Anne Moorhead, Ulster University
Dr Kristel Miller, Ulster University
Dr Andrea Bickerdike, Munster Technological University
Dr Edward Coughlan, Munster Technological University
Dr Con Burns, Munster Technological University
Prof Sinéad McGilloway, Maynooth University
Dr Liadh Kelly, Maynooth University
Gillian Cameron, Inspire Wellbeing
Kate Turley, Chroma Lighting
Paul Best, Queens University Belfast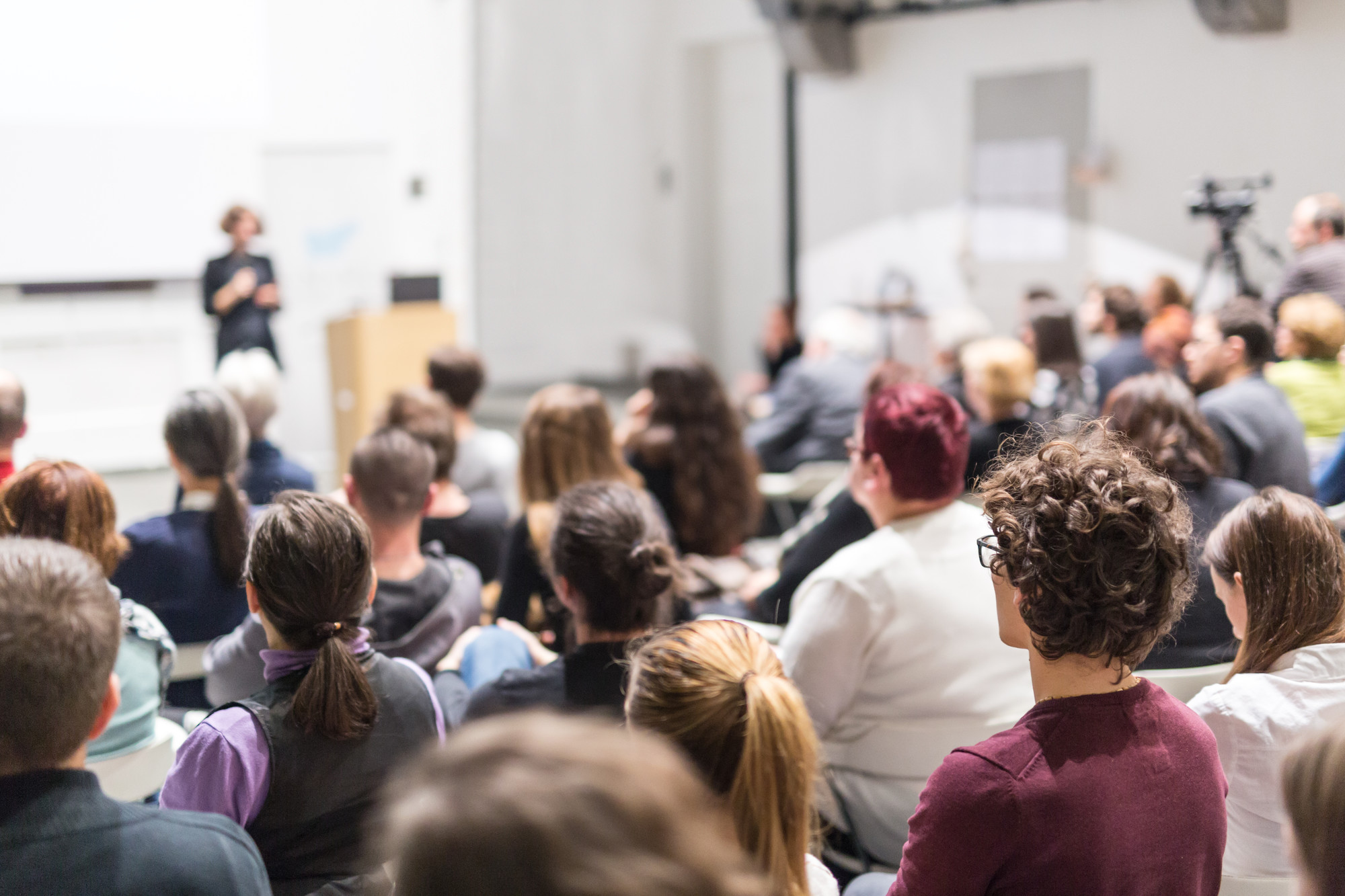 Topics
Digital mental health interventions
Health apps / web apps / software in mental health
Data science/analytics/machine learning in mental health
Speech analytics, NLP and smart speaker applications for mental health
Conversational user interfaces / chatbots for mental health
AI applications in mental health
Web technologies in mental health
VR / AR applications in mental health
Sensors and wearable technologies in mental health
Affective computing / positive computing
Databases and datasets in mental health
Cyberpsychology and digital wellbeing
Registration
Registration fee will cover coffee breaks and lunches and an evening conference dinner/meal.
Given HSC have also sponsored this event, HSC/NHS staff can attend free of charge. Please email rb.bond@ulster.ac.uk if you are HSC/NHS staff to attend the talks. Note that this does not include catering/evening meal. Hence, if you wish to avail of catering/evening meal, then please register using the link.
Key dates:
Call for abstracts: ~October 2022
Abstract submission: ~1st March 2023
Abstract notification: ~1st April 2023
Conference: 22-23 June 2023
Special issue invitation: TBC
Special issue submission: TBC