With the new Belfast campus due to start welcoming students, we have partnered with Belfast City Council on a new project which aims to make the city a health & wellbeing hub by helping to better inform decisions for enhancing the liveability of the city and wellbeing of its inhabitants and visitors.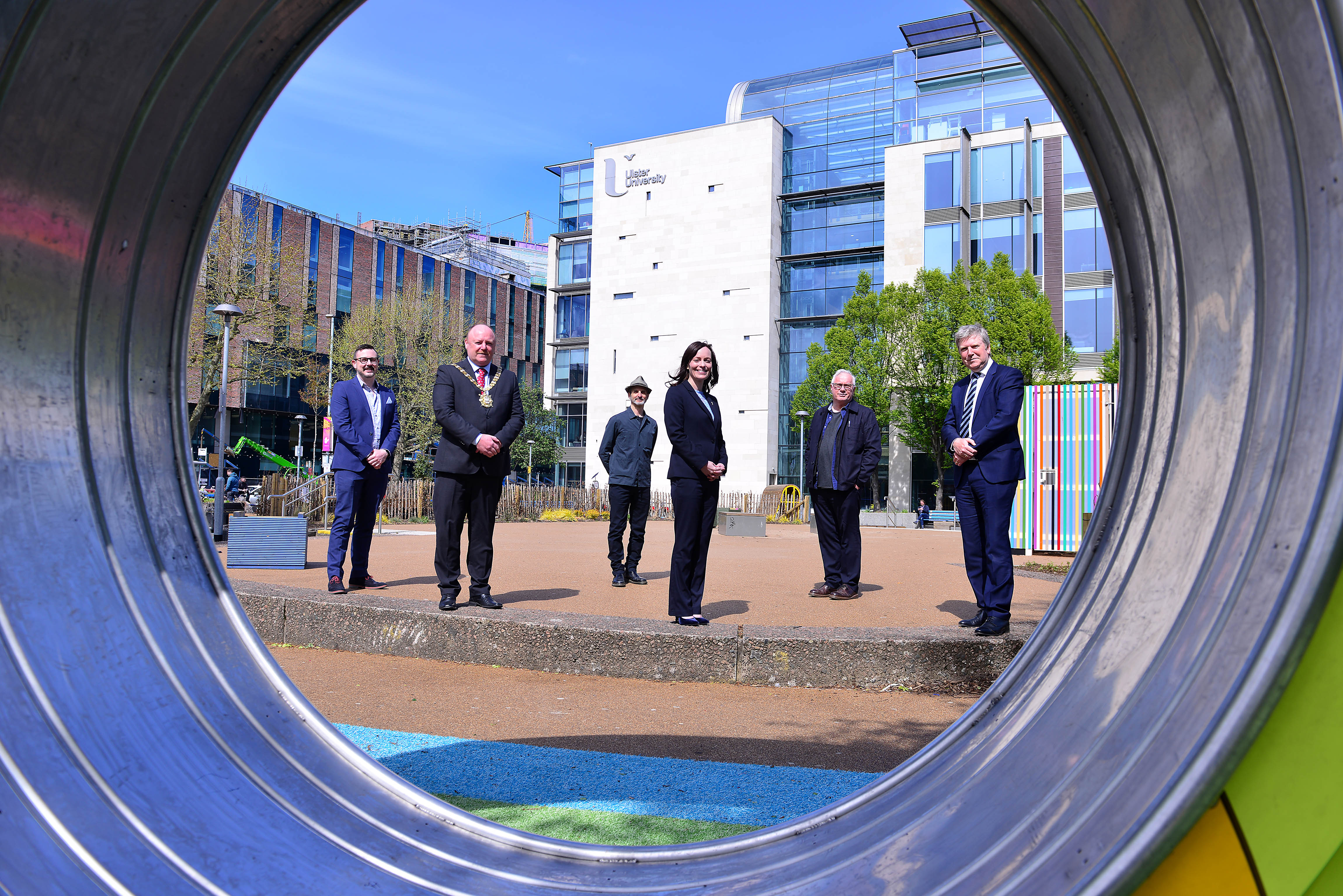 This project is called Belfast THRI(VES) and will help to ensure that Ulster University plays a part in supporting the health & wellbeing of the 15,000 staff and students that the new campus will bring to the city centre.
Beyond the benefits for UU students and staff this partnership will also bring a number of benefits for local businesses.
With 4 out of every 10 Belfast jobs within 1 mile of our new campus building, not only will employers have better access to talent than ever before but this partnership ensures that the environment where they live and work produces a happier, healthier and more productive workforce of the future.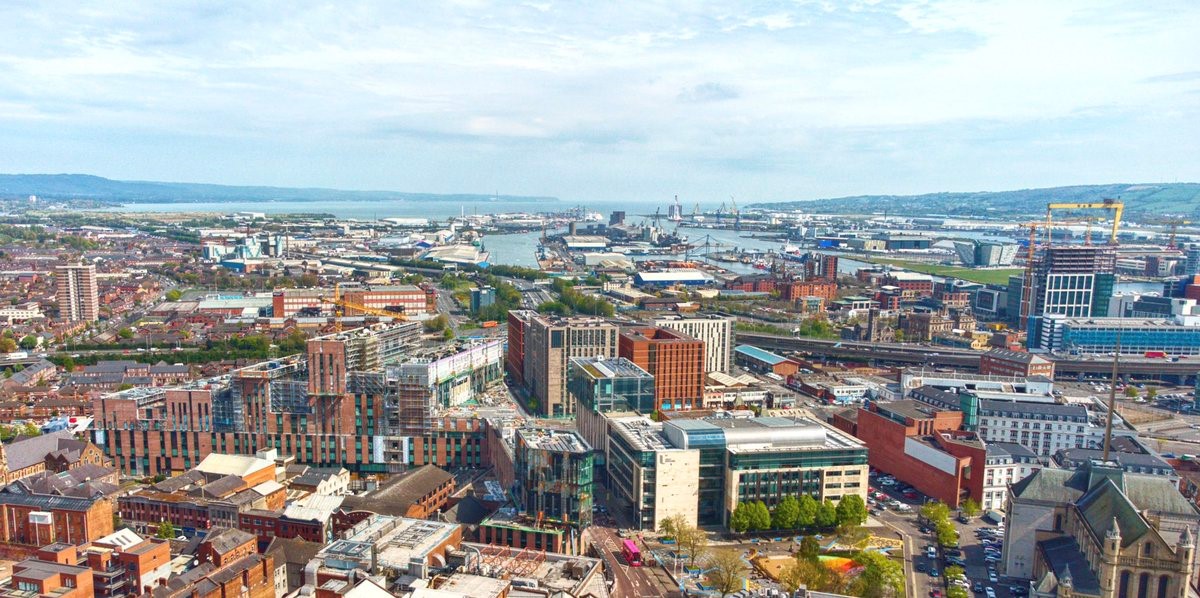 What's happening?
Belfast THRI(VES) is a research project to better understand how to build a city with vibrancy, equality and sustainability at its core.
Vibrancy - creating inspiring spaces to work, relax and play and bringing life back to the city centre.
Equality - ensuring equal access for all to the fabric of the city so everyone who calls Belfast home can benefit.
Sustainability - facilitating sustainable transport options through the design of new spaces and the accessibility of those spaces.
What will the research focus on?
The research will look at international examples of similar projects.
Working with governments, developers and researchers from Auckland, Seattle, Philadelphia and Manchester, the research team will understand what initiatives have been most successful in developing sustainable cities which promote the health & wellbeing of its inhabitants.
The team will also engage with those who live and work in the city to understand their challenges. This information will then be used to inform decisions about future infrastructure projects.
There are 3 key areas of research:
How do we better plan for and design public spaces to ensure access for all and use by all
Making better use of under used spaces - encouraging walking, cycling, leisure and commerce while retaining the ability to deliver essential public services
Creating tools which allow better visibility of data across public, private and the voluntary sector to help inform future projects
What are the benefits?
The project will bring benefits for a broad range of people and organisations:
The community - engagement from those that live and work in the city is central to the project and will ensure that recommendations are built on an understanding of a diverse range of health and wellbeing needs.
Policy Makers - a detailed analysis of the decision-making process on pilot projects will help inform how to manage future developments.
Project Partners - collaboration across the public and private sector and the increased visibility of health and wellbeing data will drive further research.
Ulster University Students - benefiting from research led teaching addressing issues on the doorstep of the new Belfast campus.
Professor Liam Maguire, Pro Vice-Chancellor Research, Ulster University added:
"This project highlights the University's role as a catalyst for change in the local Belfast community, particularly given that we'll welcome staff and students to our new city centre campus from the Autumn so they too will benefit from the health outcomes. It's also a great learning opportunity for our students on related courses as some will contribute to the research team and all have the opportunity to learn from the pilot programme."
Funded through BCC via the Department for Communities (DfC) Covid-19 Recovery Revitalisation Programme and the Department for Infrastructure (DfI), the project will run until September 2021.
Get involved
An interim public symposium will take place on 16-17 June 2021 with the public invited to a series of events to hear from international and local keynote speakers who will contribute their knowledge and expertise.
This presents an opportunity for the community to get involved and share their thoughts on the future of their city.
Visit Belfast THRI(VES) for more information and to register.