Since then, Sarah has had a very successful career and has held various roles, including managing a team of job coaches and working as a business coach in a UK University. Although in a successful career, Sarah knew there was more to life and didn't feel completely satisfied.
In 2016, Sarah and her husband made the bold move of selling everything they owned, including their very home, in the pursuit of happiness. This was Sarah's self-confessed most significant challenge to date - giving up the security, safety and reassurance that a stable 9-5 job brought. From this courageous move, her business, The Power to Reinvent, was born. Sarah's business is based on the psychology of happiness and flow, helping her clients through evidence-based self-improvement strategies.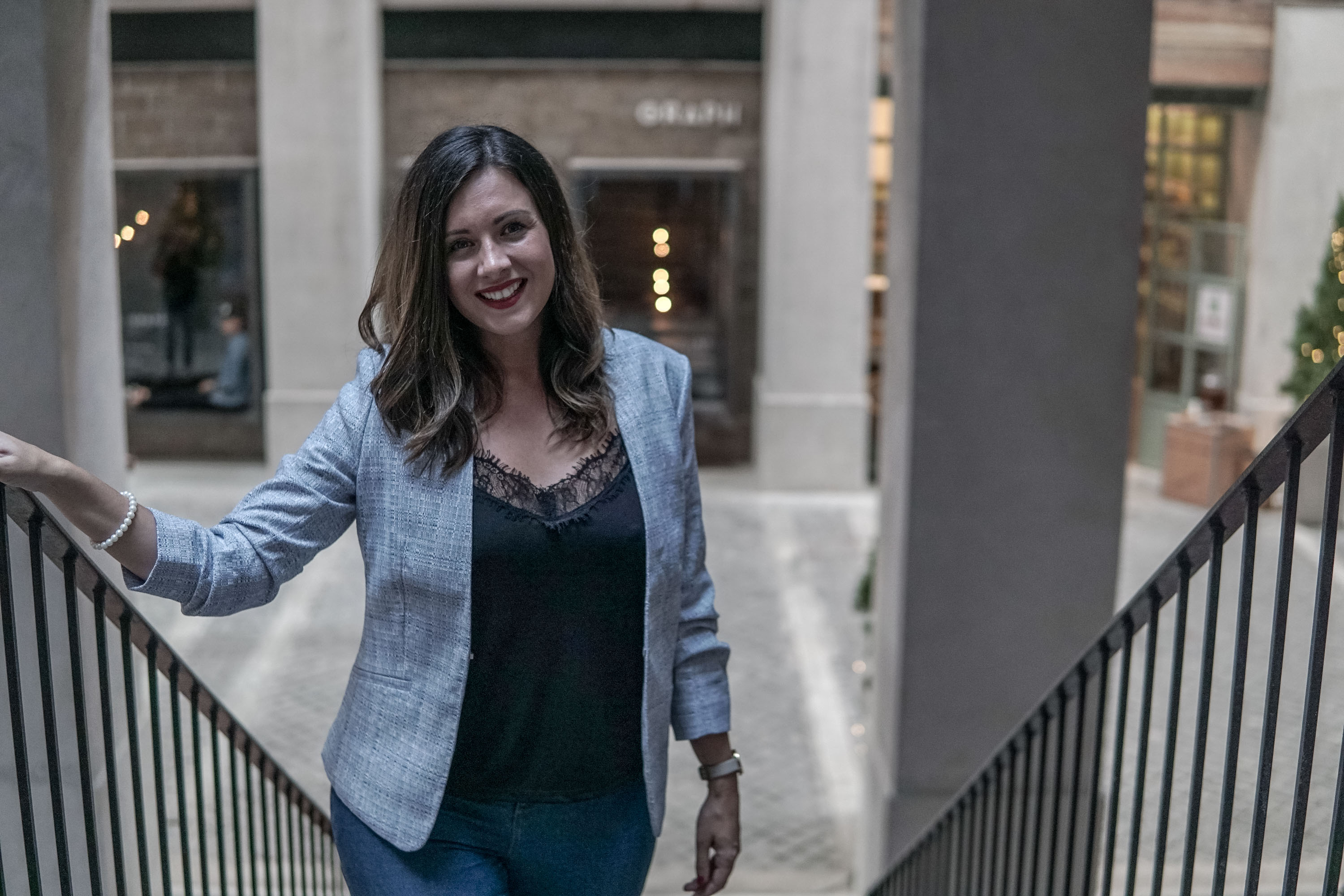 "At The Power to Reinvent, you can expect down to earth, straight-talking, no-nonsense advice. I'm not a fan of jumping up and down shouting 'your dream life can be yours, it's so easy' (the truth is, if it were that easy, we'd all be living the dream). It's going to take courage, radical honesty and getting to know yourself on a deeper level. But it'll become the most exhilarating adventure you'll ever go on, and I can assure you, you'll never look back."
The adventure took Sarah on an international journey, and she has lived in many locations, including Thailand, Copenhagen, Bali, Portugal, and Taiwan. It also led her to secure two book deals for her internationally recognised books 'Find Your Flow' and 'Choose Happy'. Both books break down the psychology of flow and happiness, giving practical, evidence-based techniques that anyone can apply to daily life.
Sarah stated,
"My biggest achievement to date is receiving my first book deal for 'Find Your Flow' and then flying to New York City to host my book launch. Our launch event sold out, and as we sipped wine in Lower Manhattan, I remember feeling like it was a dream or a scene from Sex and The City."
Sarah remembers her time at Ulster University fondly and mentions that it was a family tradition with her mother and aunts also attending. Speaking about her time, she said, "My time at UU made up some of the best years of my life. On a professional level, the lecturers instilled the passion for psychology that remains today. They made psychology interesting, relatable, and fun – something that I try to do with my writing today. It was a joy to learn at UU. And you felt more than just 'another student'."
Sarah's story is one of passion, resilience and never giving up on your dreams. Her strong educational background, along with her drive and 'never settle for less' attitude, all have helped Sarah become the successful writer and entrepreneur that she is today, and we couldn't be prouder.
For prospective and current students, here's Sarah's advice to you:
"Seek out the balance between study and socialising – explore your interests, join clubs and take advantage of opportunities like working holiday visas. University is about understanding who you are as a person, away from parents and school.
Don't be afraid to ask for help; there is a lot of academic and personal support available.
I'd recommend taking a placement year if your course offers it; my placement year set me apart from other graduates after leaving Ulster University.
Also, take advantage of Ulster University's career service before you graduate."
"Success is so much more than salary and job title – it's about loving what you do. Once you've established what you want, seek out advice from people who can help support you get to the next step."