---
Work is ongoing at the new Belfast campus is there for all to see and it now dominates the Belfast skyline.
The new campus is scheduled to start welcoming students from September 2021 - a feat in itself given the environment we've all endured as a result of COVID-19.
With the construction work approaching the final stages we thought the time was right to have a closer look at what the new Belfast campus will mean for the city of Belfast, the communities we serve and for Northern Ireland as a whole.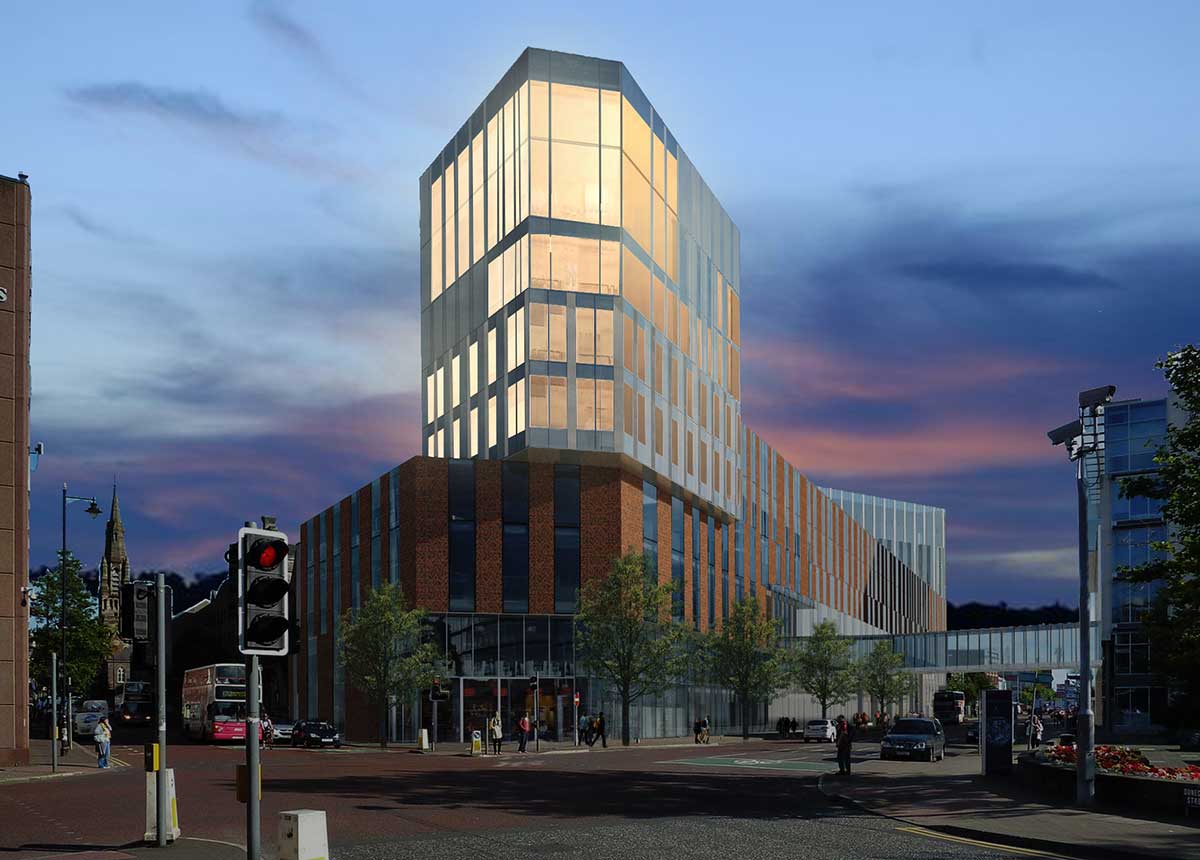 ---
Creating opportunity
100 subcontractors and suppliers from Northern Ireland have been working on the new campus project.
The project has so far provided almost 4,500 weeks of apprenticeships, student work placements and opportunities for Long Term Unemployed.
The campus will bring 15,500 staff and students into Belfast City Centre - the equivalent of moving the entire population of Armagh to Belfast.
The new iconic campus building represents a positive statement about our country as a whole - demonstrating a commitment to education, to the future and to providing opportunities for all to achieve their full potential.
---
Building social and economic recovery
Research from 2019 from Knight Frank highlighted that more than 40% of final year students stay in the city where they studied. This alone demonstrates the long term impacts that the new Belfast campus can have for Northern Ireland.
The new campus is estimated to lead to the creation of 5,000 new jobs for Belfast in the years to come - a welcome boost for the city after a very turbulent year.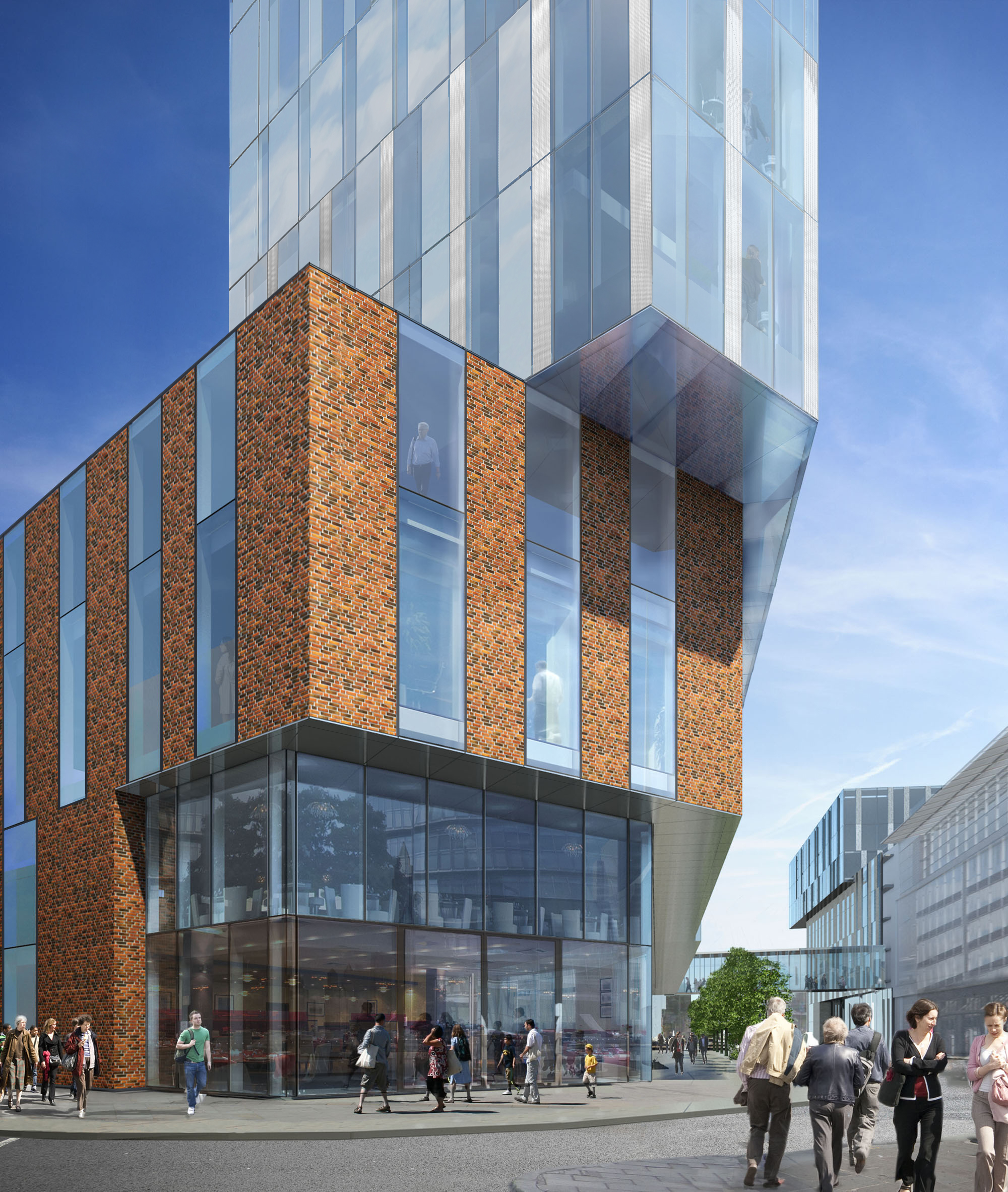 ---
Driving creativity and global competitiveness
According to the World Economic Forum, creativity is the third most important skill for employees, behind problem solving and critical thinking.
Our campus has been designed to facilitate smaller class sizes, more collaborative learning and the adoption of new technology to enhance the learning experience of the communities we serve.
Our location in the heart of Belfast enhances our ability to deliver on this by allowing for:
Improved employability for our students - whether here in Northern Ireland or beyond.
Improved engagement with employers which leads to improved teaching and learning - 60% of all the jobs in Belfast exist within 2 miles of the new campus.
Improved access to talent for employers - ensuring the future talent pipelines, that will allow their business to continue to grow, create wealth.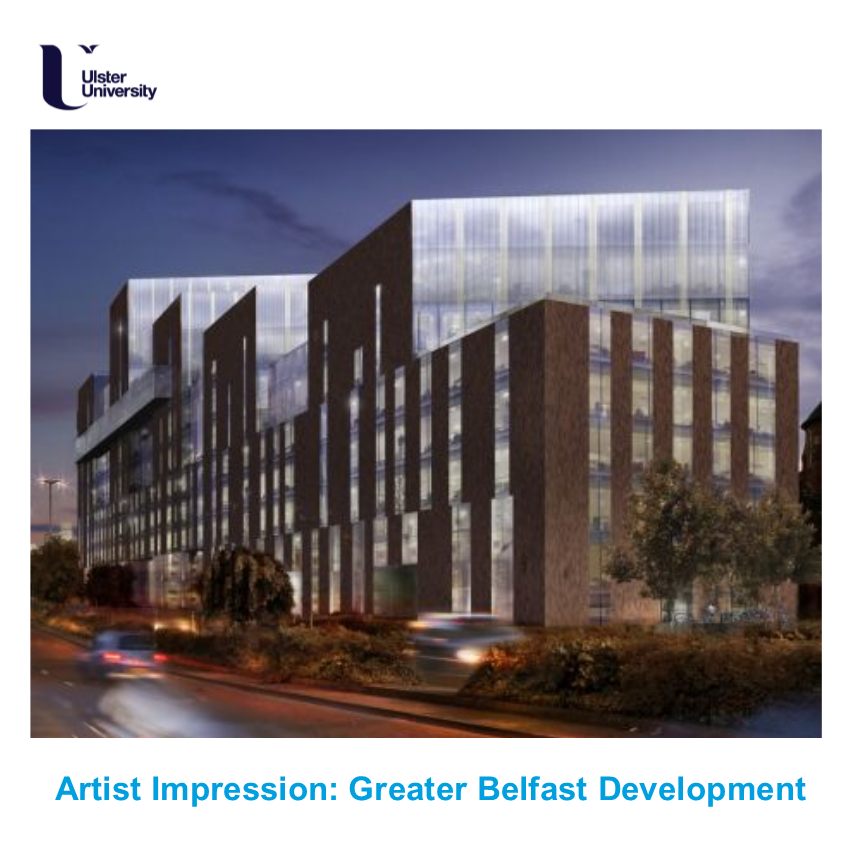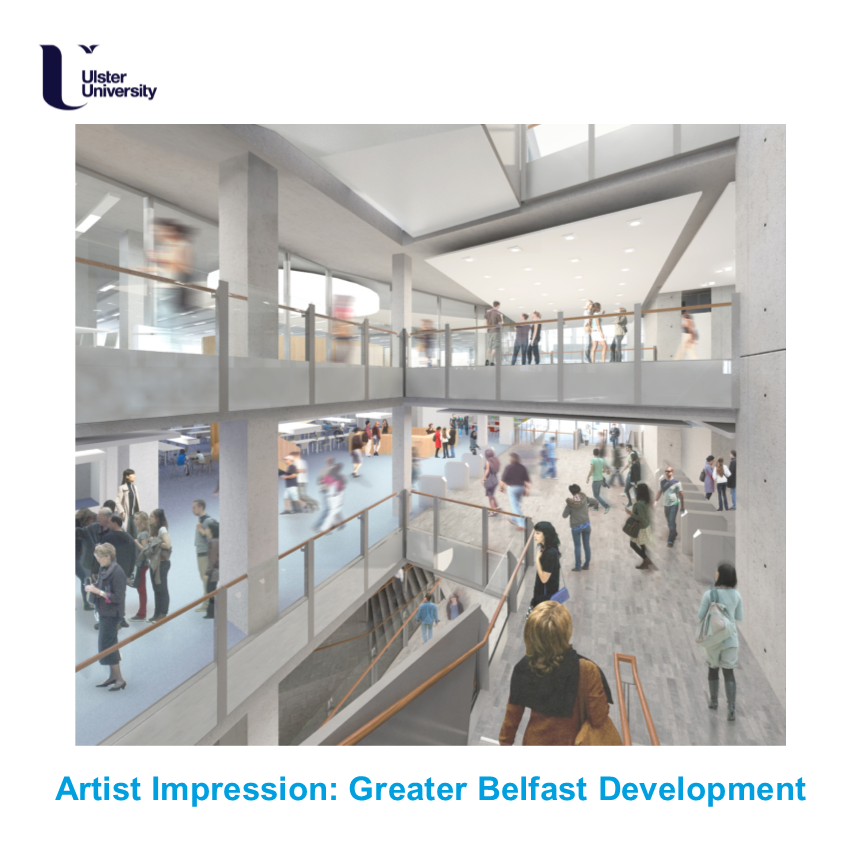 ---
A catalyst for change
The challenges facing the planet as a result of human activities are there for all to see - and while the sustainability agenda may have been slightly derailed by COVID-19 we can be sure that once we are out of the current period, it will establish itself again as a primary focus.
We understand the part we can play in the behavioural shift and it starts with simple changes - but we must facilitate those changes.
That's why our new location promotes the use of public transport as well as improved cycling and walking routes. Embedding these behaviours with our own staff and students can be the catalyst for driving much wider societal change.
The story of the development of our new Belfast campus is a hugely positive one, not only for Ulster University but for Belfast and Northern Ireland as a whole.
In the times we find ourselves, it represents an opportunity to take a positive look forward at what the future has in store and the foundations being laid to ensure we continue to improve, develop and grow.
Yes, the Belfast campus is a huge good news story for Belfast - but it is a good news story for the wider Ulster University community and everyone in Northern Ireland.
The increased visibility of the new iconic Ulster University building to anyone that visits sends a signal about our commitment to looking forward and investing in our communities.
For anyone living, working or visiting Belfast the new campus can be the inspiration for them to unlock their full potential.
It is the physical representation of a society that has changed hugely over the last 30 years and one which is now committed to looking forward, to improving every life we touch.
To a better future for us all
We will continue to keep you updated as things progress and we get closer to our official opening, so please do stay in touch.
Visit the Belfast Campus for more information