The Class of '76 Art Exhibition in the Bangor Carnegie Library, which opened on Thursday 4th November, includes works from a number of Fine Art graduates from the Ulster University Belfast School of Art in 1976. The exhibition held 'In Memory of Brian Gordon Campbell, 1953-2021' will run throughout the month of November during normal library opening hours.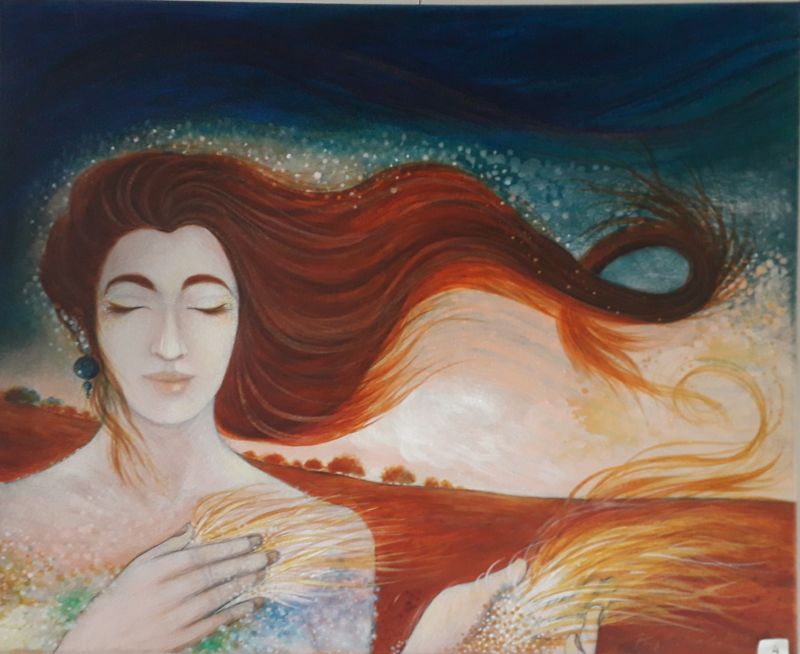 Thomas A Spencer, Art Teachers Diploma and BA Hons Fine Art 1976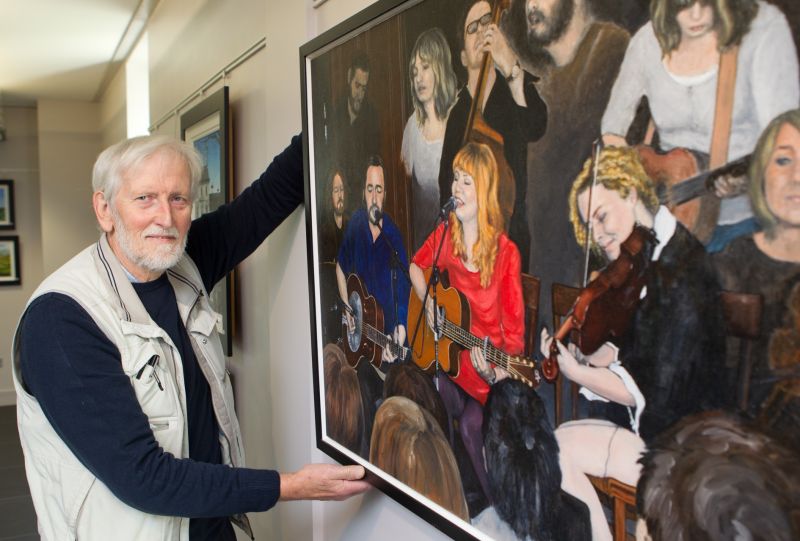 I was born in Lancashire in 1949. Two years later my family moved to Northern Ireland and I grew up in Co Down. I studied science at school but becoming disenchanted with this, I turned to art, at first with only modest success.
Eventually I went on to study Fine Art at the then College of Art in Belfast, which is where I met John. We both graduated in 1976, hence the title of the exhibition. I went on to become a teacher and taught art for 26 years before retiring. I now work from home.
From the very beginning I used art as a means of coming to terms with myself and the world around me. Drawing and painting images from observation of the external world taught me to look at the world in a disciplined and careful way, and from this it was only a small step to using visual imagery as a means of exploring myself.
Phyllis Mahon, BA Hons Fine Art 1975 and Higher Diploma in Fine Art (Printmaking) 1976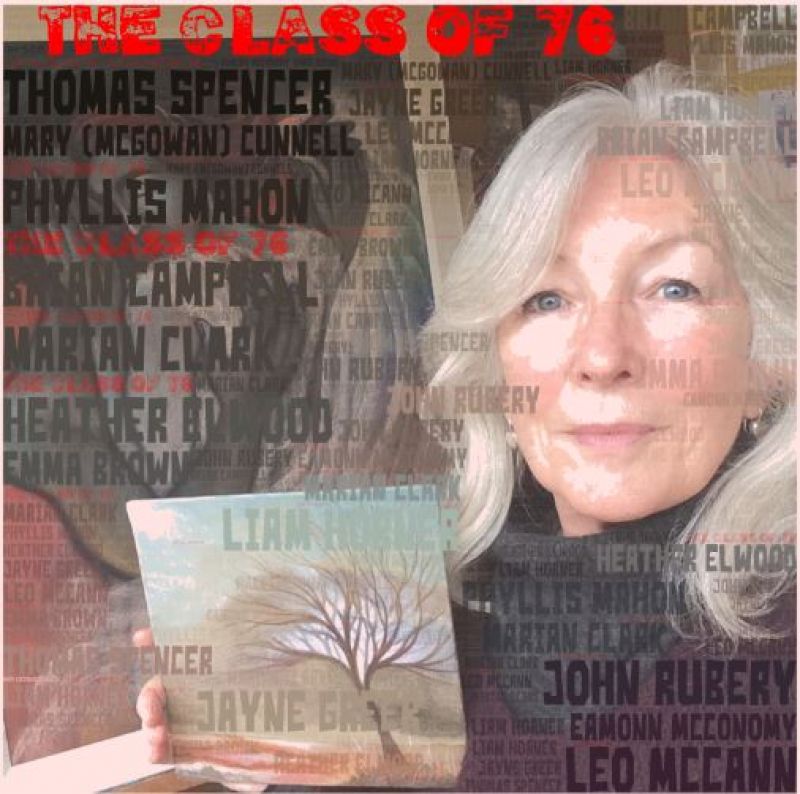 I was one of a group of eight East End women artists founded by London based Canadian artist Elaine Kowalsky, called Rouge Press. A limited-edition portfolio of lino-prints was launched by the Curwen Gallery, with a supporting exhibition, which toured the UK and Ireland.
I began working on tiny wood engravings and a series of very large, hand-printed linocuts. These London years were spent exhibiting extensively throughout the UK and Ireland and illustrating editorial, including the 1990 monthly Cosmopolitan Horoscope page.
I now list and sell artworks online and continue to illustrate and work to commission occasionally. My work is held in Private Collections in Austria, Australia, Germany, Hong Kong, Ireland, Japan, Mexico, Spain, UK, USA.
Mary McGowan, BA Hons Fine Art 1976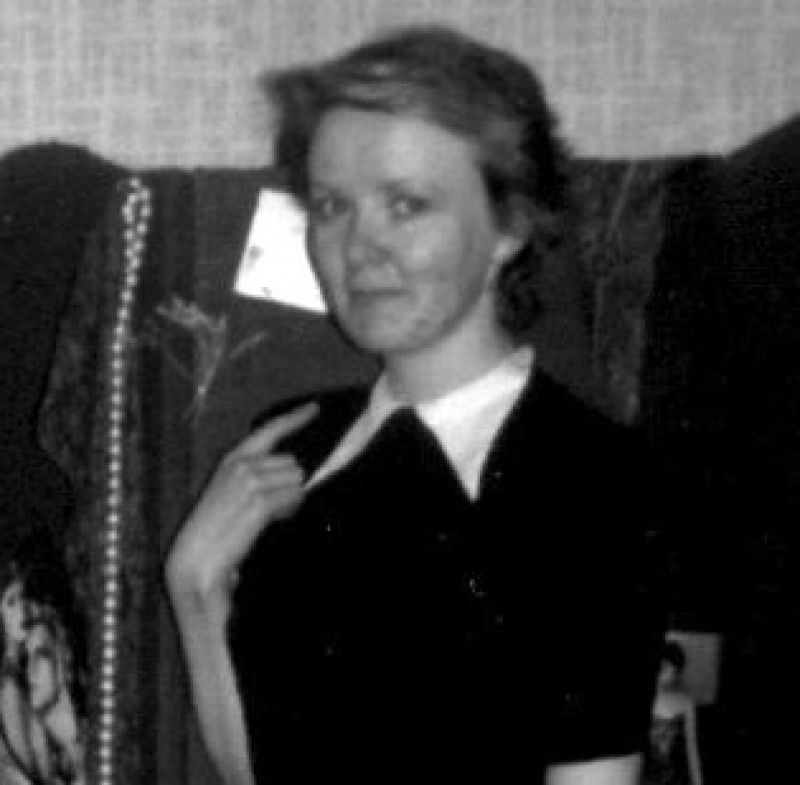 I use watercolour, photography, digital manipulation, direct print on aluminum dibond/acrylic and fluorescent perspex to create an effect of playfulness tinged with sombre seriousness, allowing images to surface and come together organically with limited deliberate intervention on my part. Using paint, photographs and a computer, I attempt to unite different sensibilities.
I studied painting at the then College of Art in Belfast in the early seventies and later moved to London. Since leaving Belfast I have travelled extensively, and this invigorates and informs my work as an artist both in terms of colour and form. I have had one person shows at the Arts Council Gallery (Belfast 1982/1993), Riverrun Gallery (Dublin 1995), London Print Workshop (1995) and the Dyehouse Gallery (Waterford 1996). I was represented by the Fenderesky Gallery in Belfast and exhibited there regularly in the 80's.
John Rubery, BA Hons Fine Art 1976 and MBA International Business in 1987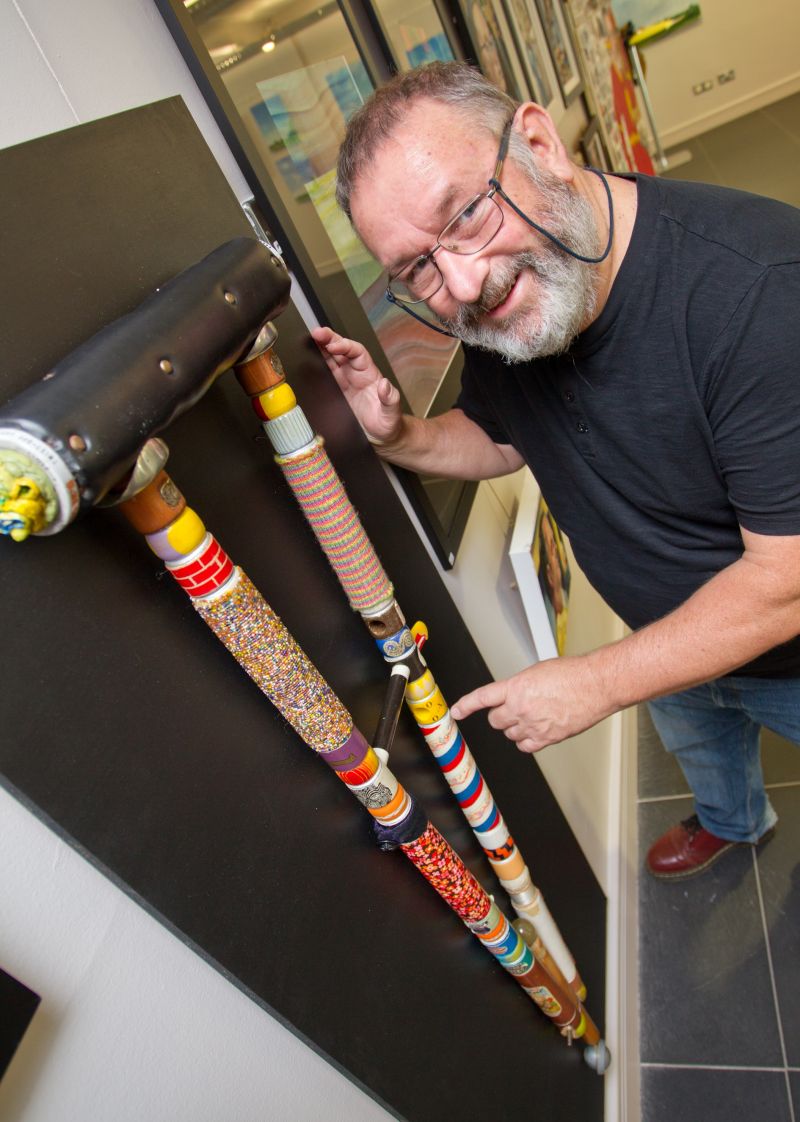 Coming from England to study in York Street, at the height of the Troubles in 1973, my mindset was reflected in my artwork; the self-portraits in this show, taken from my contemporary sketchbooks, give a clue to the turmoil under the chirpy exterior, mirroring the chaos on the streets at that time. I came close to dropping out more than once, but after a Pauline/Damascus Road conversion at Christmas 1975, my life changed direction and I settled here.
For the next 30 years, I built a career in a pinstriped suit based on hard work and continuous study (of business, languages and Art). My work often took me away for sustained periods of work overseas. I gained an MBA in International Business and Industrial Development from the Ulster University and UCLA, California in 1987 and later studied life drawing for almost 3 years at the Academie Royale de Beaux Arts de Bruxelles, whilst working for the European Commission.
My career which centred primarily on improving life in Northern Ireland, took me into reducing bureaucracy in the Civil Service, promoting Northern Ireland in South Korea and Taiwan, acting as Director of the Textile and Clothing Industry Trade Association, NITA, as Director of Product Development with the NI Tourist Board, and into negotiating international trade agreements with Australia and New Zealand with the European Commission.
My artwork focusses on the people that I bump into as I sketch my way through life. Working from direct observation, in a range of media, I particularly enjoy "drawing a crowd" - a habit severely curtailed by the pandemic. These days I am often to be found where people gather for a bit of craic, recording ordinary folks going about their daily lives.
It has been delightful to reconnect with the diaspora of the Class of '76, including Thomas Spencer, Leo McCann, Jayne Greer, Heather Elwood, Marian Clark de Monreal, Emma Brown, Eamonn McConomy, Phyllis Mahon, Mary (McGowan) Cunnell, and Liam Horner. The exhibition can be seen throughout the month of November in the Bangor Carnegie Library.
Brian Gordon Campbell, 1953-2021
Belfast College of Art: 1972-76 (BA First Class Hons Degree)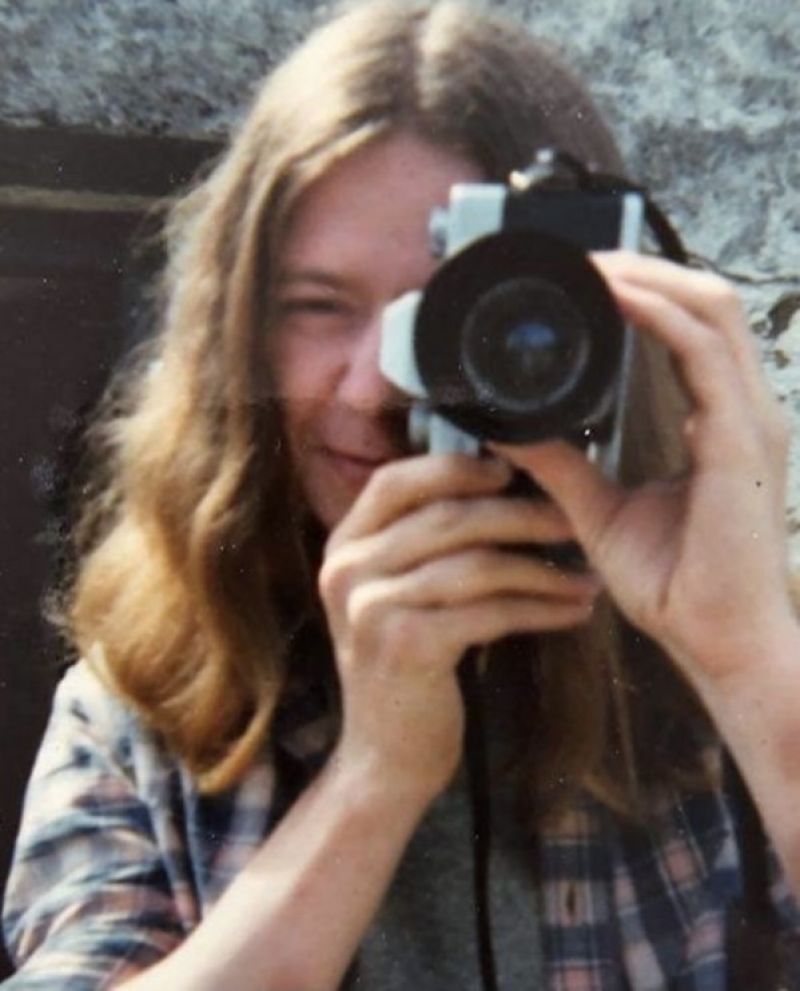 'ln memory of our dear friend Brian Campbell, 1953-2021'
An exhibition being held by The Class of 1976.
Mary McGowan
I first met Brian in the halls of residence at Jordanstown. He lived down the hall.The halls felt like a safe space in a turbulent neighbourhood. Brian always seemed to have a sense of direction or alternatively an energy that allowed him to be inspired and follow through.
He was candid and direct in his approach and was like a brother in that he was someone I always felt I could trust or ask a favour from. I remember him being willing to get up at the crack of dawn with his camera, to capture the early morning mist while I threw swathes of muslin over tall tree branches, to take reference shots that I needed for a project.
Brian had a keen eye fixed on perfecting his craft whether that was expressing himself as an artist, photographer, or later as a specialist picture frame maker. I will always think of him as someone who could think outside the box. I will always think of him fondly and with gratitude.
John Rubery
I remember Brian first and foremost as a lig! Always ready with a gentle piece of wit, never taking himself, or others - especially our lecturers - too seriously. We first met at York Street in 1973. It wasn't easy to be an English import into Belfast at that stage of the Troubles, but Brian always put me at my ease – while at the same time ribbing me mercilessly.
Whilst quick-witted and funny, there was never any malice or malevolence in Brian, just a bright, warm-hearted intellect, a young man who had time for everyone. I am sorry that we didn't manage to keep in touch after he graduated with his impressive first-class honours and disappeared off to London. Your passing is a sad, sad loss Brian. I would have loved to have had more time to get to know you better and for longer my friend.
Eamonn McConomy
Reflecting on my memories of Brian, on hearing of his death, I realised that they had not dimmed in the ensuing years. Our time spent working (usually!) in the Art College and time spent sharing the house in the 'Holylands' (usually not working!) revealed a character that never changed.
He was always cheerful, never without a smile, and always on the lookout for the next bit of 'craic'. An ever-popular member of our cohort of students, Brian kept us all going, was interested in what everyone was doing, and could often surprise us with an unexpected turn in his own Art, showing another facet to his character or interests in each piece, whether drawing, painting, film or mixed media.
I often thought about him in the years since we were in College. Those same memories have not faded, a sign of a strong character has left an unforgettable legacy for his friends and family. Sadly missed.