Global Vision
Our Global Vision is premised on building a globally engaged and globally relevant university; one which collaborates with the leading universities in the world and that attracts the highest quality staff and students.
Because of this, Ulster University will embrace a highly multicultural community of learners, promote a strong, internationally relevant curriculum, and deliver a transformative international experience for all students. We will also grow and enhance our international standing and identity through building concentrations of research excellence around a small number of focused themes. These endeavours will be underpinned by deep partnerships with institutions that share our values and civic focus.
We will equip our students with the capacity to understand and engage meaningfully in an increasingly globalised society.
A strong, research-led university is characterised by extensive international engagement. Engagement that encompasses every aspect of our teaching, research and civic mission. This is our ambition.
Geographical boundaries are less limiting than ever and we have an opportunity to educate the next generation of global citizens. Increased collaboration with local and international partners with similar values, mutual understanding and shared objectives is key. Cultivating networks, including with our local and global alumni, will enable us to extend and enhance our research endeavour. Our curriculum will increasingly be internationalised to make Ulster University more globally relevant and attractive.
Developing a global focus has clear benefits. An international university experience can be transformational for the students who participate; a larger international community improves the overall cultural, social and economic fabric of Northern Ireland; and it enhances a wider shared understanding of cultural and economic norms and social mores. In addition, international academic exchanges have the potential to build capacity in those countries to learn from Northern Ireland's rich and complex history.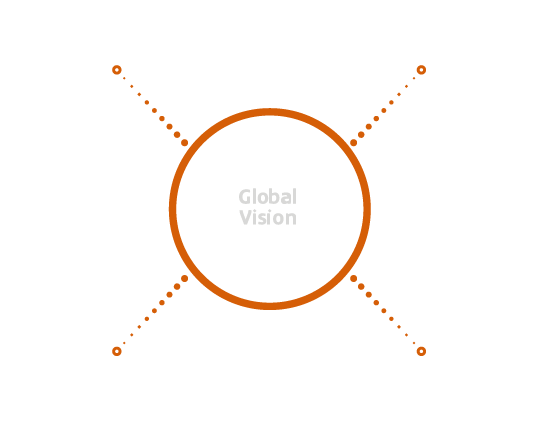 Objectives
Through international leadership in teaching and research, Ulster University will encourage a multicultural community, enriching our academic mission and the cultural diversity of our university.
---
Equip our students, through our renewed curricula, with the capacity to recognise multiple perspectives, to collaborate across cultures and be able to effectively engage with diverse audiences. Global competence will equip our students with the capacity to understand and act on issues of global significance.
Seek to grow the opportunities for our staff and students to engage in overseas programmes and to experience diverse cultures.
Provide opportunities for academics to develop the skills and capacity to teach for global competence.
---
Build a global identity for Ulster University which is defined by the quality of our academic staff and students, by our focused areas of research excellence, and that is underpinned by our civic commitment.
Build strong partnerships with a small number of international universities; partners that will contribute to achieving our strategic objectives in academic excellence, social engagement and global impact. Our selective and targeted partnerships will ensure that the value of our knowledge and skills are put to work globally.
Global Challenge, Local Impact
---
Become a proactively international university. Staff will have ownership of internationalising their teaching and research.
Respond to global challenges that have specific resonance for Northern Ireland, including in health, social renewal, sustainability and creativity, in pursuit of meaningful impacts.
Diverse University Community
---
Our ambition is 20% international students by 2034 and a doubling of our international students within five years.
Seek to broaden our staff community by increasing the proportion of international academic staff and researchers.
Prioritise the investment, infrastructure and people necessary to deliver a truly international university.
Measures of Success
Number and quality of in-bound international students
Satisfaction of international students
Number of students provided with an opportunity to have an international experience as part of their education
Number of academic staff and researchers with an international profile
Number of collaborative international research partnerships
Aspiration
Consistently in the top 10 for international student experience
Targets
Five Year Strategic Plan
Fiftieth Year Strategic Vision
2016–2034
Download