Academic Excellence
We will deliver teaching and research of the highest academic standing. Our research activities and outcomes will continue to have global significance and meaningful impact. Our educational experience will transform lives, develop skills, raise ambitions and prepare future leaders.
Excellence in teaching underpinned by world-leading research is the foundation upon which every quality university is built. Ulster University has an outstanding reputation for teaching and research; in developing knowledgeable and skilled individuals who consistently reach their goals and transform our economy and society. This reputation, based on a rich historic legacy, is one that we aim to continually grow and enhance. In terms of research power, we are currently ranked in the top 25% of UK universities with 72% of our research activity judged by an international review panel as 'world-leading' or 'internationally excellent' in the 2014 Research Excellence Framework.
The University has always been a leader and innovator in education; preparing our students to take a leading role in civil society and providing an engaging, caring and supportive learning environment. Our educational experience promotes inter-disciplinary thinking and innovative solutions to contemporary issues.
Academic excellence permeates every aspect of our endeavour. We have individual schools that are recognised as the number one in their discipline for teaching or research, we have graduates that have won Turner prizes and Emmy awards, and we have Fellows of the Academies. In short, academic excellence is the cornerstone of Ulster University.
We will continue to stretch ourselves by setting ambitious academic goals. We will confirm our position as one of the leading educational institutions as gauged by our teaching excellence and student satisfaction. We will focus on strengthening our research endeavour and will aim to double the number of staff actively engaged in research activity around a smaller number of research foci. This ambition will only be achieved by ensuring a deep link between our thematic priorities in research and our teaching mission; addressing issues of global relevance but with meaningful local impact on the social, economic and cultural life of Northern Ireland.
In order to deliver against these challenging ambitions, we must consider the broader experience that will be unique for each staff member and student; from campus life through to student placements and thematic exposure through to employability. These goals will only be achieved through genuine partnerships with our staff, students, Students' Union, employers, government, and community stakeholders.
As a relentlessly ambitious university, Ulster is committed to developing Northern Ireland's relevance in an increasingly global society. Where meaningful and appropriate, we strive to be aligned to the Programme for Government. Understanding the direction and priorities of the Executive ensures that we are sensitive to local issues, as an institution playing our part while preparing our students to be future leaders and global citizens.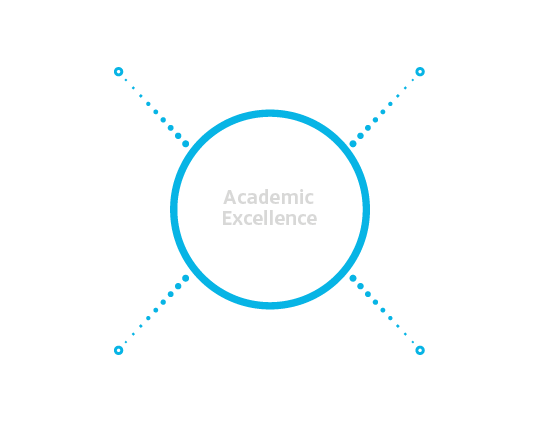 Teaching
Student engagement and success are key. The student experience will be enhanced through the provision of well-designed, flexible, inclusive, relevant programmes and curricula. Excellence in teaching at Ulster University will provide students with a high-quality, challenging and rewarding learning experience that equips them with the knowledge, skills, and confidence necessary to:
demonstrate critical intellectual enquiry
progress in their chosen career or entrepreneurial endeavour
adapt to change
become responsible global citizens making meaningful contributions to professional communities and wider society.
---
Define the unique attributes of an Ulster University graduate and of our curriculum, to prepare graduates to be engaged contributors to a global and inter-connected society.
Develop and deliver innovative curricula using contemporary methods of pedagogy that foster diversity, differentiation, and increased opportunities for access.
Embrace the opportunities presented through emergent technologies to facilitate and complement teaching and learning practices.
Support and develop our staff to deliver excellence in teaching and learning.
---
Nurture vibrant, diverse student communities that take pride in Ulster University and who have a deep sense of belonging and identity.
Create an environment that facilitates creative, independent learning and inquiry, economically-important skills, knowledge and intellectual capital.
Provide a shared vision and understanding for all staff and students that view students as partners in our educational provision.
Provide campuses and spaces that stimulate and encourage an engaged student and staff community.
Measures of Success
Teaching excellence and employability
Student experience as gauged by NSS
Student academic success as gauged by progression rates
Percentage of staff who are HEA-accredited
Impact of our teaching
Aspiration
Consistently a top ten in UK for student satisfaction and 90% of academic teaching staff HEA-accredited
Targets
Research
Excellence in research at Ulster envisions an internationally-engaged, research-led university, where both disciplinary excellence and impactful interdisciplinary research are undertaken across our strategic themes of social renewal, sustainability, healthy communities, and creativity and culture. The outcomes will have global relevance and contribute to the social, economic and cultural betterment of Northern Ireland and will also play a critical role in fulfilling our civic commitment and informing student learning.
---
Build a culture of individual and disciplinary research excellence and provide the necessary supports to attract, retain and develop our researchers to achieve that excellence.
Develop national and international leadership in a small number of focused multi-disciplinary areas that reflect both the excellence of our research and the needs of our society.
Demonstrate relevance of our research through partnerships with industry and our community where we both source our research questions and demonstrate tangible impact.
Establish an internal investment approach to research and research training that stimulates innovation, drives growth and fosters significant impact.
Embed our researchers and their impactful research into the classroom environment, to shape and influence the teaching programmes of the University.
---
Deliver a distinctive research training experience considering the needs of PhD students and early career researchers including the development of both the academic and social environment needed to support a diverse student population.
Develop a student and staff career enhancement and performance assessment strategy that is supported by the clear benchmarks of excellence.
Provide the best environment for our researchers to flourish by supporting concentrations of research teams, provision of world-class facilities, and support for a vibrant research community.
Ensure we have systems of governance and training that reflect best international practice and ensure our research conforms to the highest standards of ethics and integrity.
Measures of Success
Research student satisfaction
Progression and completion rate of PhD students
Ratio of PhD students to research staff
Percentage of staff returned in the Research Excellence Framework
Numbers and quality of our industry-based research partnerships
Number and value of nationally competitive grant income
Aspiration
Ratio of 2:1 for research students to academic research staff
Targets
Five Year Strategic Plan
Fiftieth Year Strategic Vision
2016–2034
Download