Undergraduate Part-Time Culinary Arts and International Hospitality Management Information Event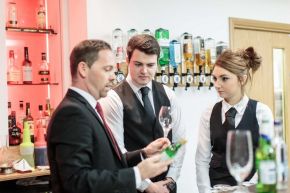 This event has ended
Find out more about the part-time undergraduate Culinary Arts and International Hospitality Management programmes, meet with the course teams and ask any questions you may have.
Culinary Arts Management has been designed to meet the needs of those who wish to work in the evolving and dynamic food management industry.
International Hospitality Management is aimed to help you develop a detailed knowledge of the industry and the associated management skills and abilities necessary in the world's largest and fastest growing industry.
Register