Information Day - English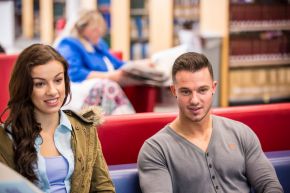 Date

Time

10:00 to 15:00

Location

Coleraine campus

Organiser

Faculty of Arts
Register
Applicants are invited to attend an information day as part of the admissions process.
These events are very relaxed and informal so that the encounter is consultative and that you are given the opportunity to engage with subject staff and students.
Your parents/guardians are welcome to attend and are encouraged to accompany you to the day.
The day will be used to ensure that you are better informed about your chosen subject and to assist you in your CF/CI course selection.
Register