School of Sport Postgraduate Insight Event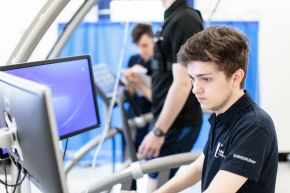 Find out more about the following Postgraduate programmes:
MSc Physical Activity & Public Health
MSc Sports Development & Coaching
MSc Sport & Exercise Medicine
MSc Sport & Exercise Nutrition
MSc Sport & Exercise Psychology
This will be an excellent opportunity to obtain information on our suite of masters programmes, meet current students and graduates, receive a tour of facilities and participate in an interactive Q&A session with Course Directors.
Refreshments will be served on arrival outside lecture theatre 16G45, Block 16.
The full event programme can be found at science.ulster.ac.uk/sports.
Register