Postgraduate courses in Commercial Law and Clinical Legal Education Information Event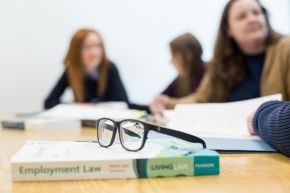 LLM in Commercial Law provides postgraduate students with the opportunity for advanced, theoretical and practical studies in modules that are at the cutting-edge of academic, research and legal practice. The course will include an element of industry collaboration to inject industry practice and enhance employability.
LLM in Clinical Legal Education gives students the opportunity to develop legal advice and advocacy skills by allowing them to represent appellants in Industrial and Social Security Tribunals. Students will also have the opportunity to engage their interest in the provision of legal services more generally as they are required to develop and manage the 'Ulster University Law Clinic'.
Register