Postgraduate Courses in Nursing, Health Promotion and Wellbeing Information Event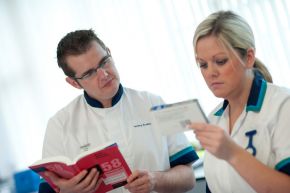 Find out more about the suite of courses in Nursing, Health Promotion and Wellbeing. The Health and Wellbeing course develops highly knowledgeable and skilled graduates from the health and social care professions to function at an advanced or expert level.
The Health Promotion and Public Health course will develop analytical, communication, leadership and management skills for a wide range of professionals working in in health and social care, government, voluntary and private sectors and the Nursing course is a challenging professional and personal development programme for nurses, midwives or health visitors.
Register