Postgraduate Courses in Communication and Public Relations and Digital Media Communication Information Event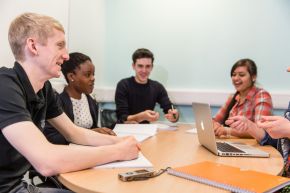 Communication and PR is an innovative new programme incorporating a 'Communication and Public Relations' core with opportunities for you to specialise in advertising, political lobbying or healthcare.
Digital Media Communication enables both practising and aspiring professionals to understand how to use digital media technologies to achieve competitive advantage.
Meet the course team and learn how the course can shape your future.
Register