Postgraduate Conference: Occupation, Transitional Justice and Gender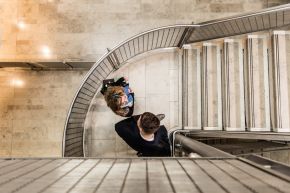 Date

Time

09:00 to 18:30

Location

Belfast campus

Organiser

Transitional Justice Institute

Contact details
Register via email
This conference seeks to explore the interface between occupation, transitional justice and gender.
The starting point for exploration is based in feminist concerns that are broadly focused on issues of power, control and hierarchies. More specifically, feminist theorizing acknowledges that women's needs during times of occupation, conflict, and/or transition are often ignored, sidelined or essentialised; recent research is also looking into masculinities during these periods.
While much research has explored transitional justice and gender, there has been limited research on the relationship and complexities of occupation and gender. Furthermore, there is a dearth of research on how these three concepts intersect, inform and/or impact each other.
This event is sponsored by the Feminist and Women's Studies Association
More information
This event will take place in the Conor Lecture Theatre, Belfast campus.
Register via email