MSc Physical Activity and Public Health Information Event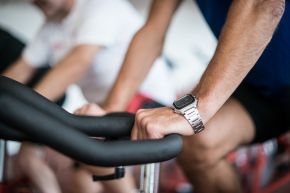 Dr Conor McClean will deliver a taster session on the MSc Physical Activity and Public Health. You will have the opportunity to speak to the course team and hear how the course can shape your career.
Physical activity, not often taught in traditional postgraduate programmes associated with health promotion, is now recognised as an essential component for understanding public health. Physical inactivity is a major public health concern in developed countries and is associated with the epidemic increases in preventable diseases such as cardiovascular disease, diabetes, obesity, osteoporosis and some cancers.
As well as providing grounding in popular aspects of health promotion, this programme provides students with an expert overview of all aspects of physical activity promotion in order to enhance the health of modern society. For careers in physical activity research or promotion, this postgraduate course is a must.
Register