MSc Infrastructure Engineering Information Event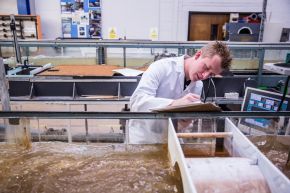 Find out more about MSc Infrastructure Enginnering, hear from the course team and the employment routes of successful graduates.
The programme covers key areas of civil and infrastructure engineering and meets the needs of graduates seeking chartered status.
Graduates gain employment in areas such as civil engineering, transportation, public health or environmental engineering, dealing with many key activities such as utilities, construction, design, infrastructure, sustainability, environmental and traffic impacts and waste management.
Recent graduates have found professional employment in the UK Water Sector, Australian engineering industries, Scottish Local Authorities, Irish County councils and in Research posts.
Register