MSc Business Development and Innovation Information Event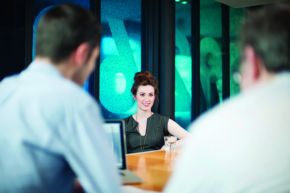 This event has ended
Dr Darryl Cummins will provide a taster session of a course that is aimed at providing students with an in-depth knowledge and understanding of a range of business-related disciplines, with a particular focus on business development and innovation. Hear from the course team and past and current students about how the course is shaping their career.
The course covers a wide range of relevant topics and has links with the world-renowned Harvard Business School through the Competitiveness module.
For those with considerable existing industrial experience, the course will support career progression, for example moving from a technical discipline to a wider management role.
For more recent graduates, the course will significantly enhance business knowledge and skills to provide students with an increased knowledge of contemporary and innovative organisational practice, with a solid grounding in a range of relevant business disciplines.
Register