MS Executive Leadership Information Event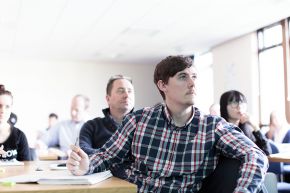 The Business Institute team will provide an overview of this premium programme, explaining how it has impacted on previous participants and organisations. It is more than an academic programme of study and knowledge acquisition. It combines a personal and professional journey to excellence in leading people and organisations, through providing access to networks of local, national and global academics and executive thought leaders.
This is an excellent opportunity to meet with the course team and find out more about this programme.
Tea and coffee will be served on arrival.
Register