MFA Photography Information Event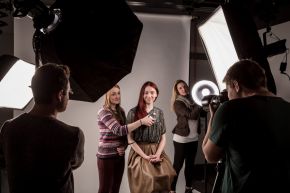 Find out about MFA Photography from the course team and the opportunities to shape your career. The course exposes students to key critical debates in photography and offers a dynamic environment in which to develop a major body of photographic work for exhibition and publication.
Staff are leaders in the field of photography. Internationally recognised photographers, artists and researchers regularly review student projects, give lectures and critique photographic work.
Recent visiting lecturers include: Rob Hornstra, Brian Griffin, Martin Parr, Gerry Badger, Mark Power, Anna Fox, Wendy McMurdo, Doug DuBois.
Graduates work as photographers in the fine art and commercial sector, as well as industry professionals, in roles including photographic curators, editors and critics, within museums, galleries and in publishing or a career in education.An MFA develops the ability to perform research related to the photographic arts, while also building communication skills and introducing students to new aesthetics and new technology.
Register