Men in Nursing - Insight Event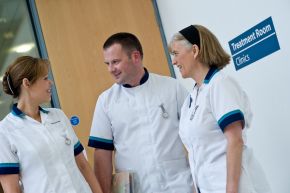 This is an excellent opportunity for males who would like to find out more about Nursing as a career. You will be able to talk to lecturers and students on our Nursing courses and hear from our former graduates currently working as nurses.
The event will enable prospective students to discuss their queries about selecting nursing as their future career and gain an overview of our undergraduate courses and the range of professions which our graduates follow. It will also provide valuable information for parents and guardians in supporting students to make career choices.
Register