MBA Information Evening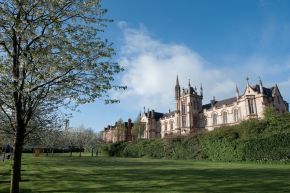 Join us at our MBA insight event where you will have an excellent opportunity to find out more about the MBA and MBA with Creative Technologies programmes offered at the Ulster University Business School.
The event will provide an overview of the MBA programmes and will also provide a taster lecture to enable you to experience the first-rate teaching on the programme. Current and past students will be available to speak about their experiences and how the MBA has shaped their career.
A welcome will be provided by Londonderry Chamber of Commerce President Gerry Kindlon.
The evening begins at 7pm with registration, tea and coffee and networking.
Register