Law Postgraduate Information Event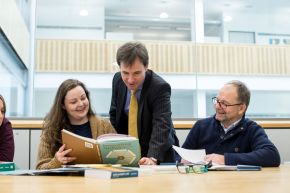 This taster session will provide an excellent opportunity to find out more about postgraduate degrees in Law including:
Clinical Legal Education
Commercial Law
Gender Conflicts and Human Rights Law
Human Rights Law and Transitional Justice
Professional Legal Practice.
You will be able to meet the course team and find out more about the courses and the career opportunities to shape your future.
Tea and coffee served on arrival.
Register