I'm a Psychologist: Get Me Out of Here!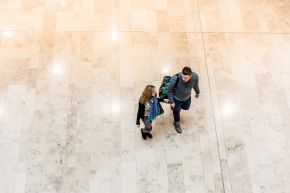 Date

Time

13:00 to 15:00

Location

Belfast campus


BA-00-021

Organiser

ESRC Festival of Social Science

Contact details
Register via email
In "I'm a Psychologist Get Me Out of Here!" we aim to enthuse young people about the science of the mind and to encourage them to understand that science is more than chemistry, physics and biology.
Young people (12-15 years old) will get to carry out four practical experiments to learn more about Psychology with an experienced researcher. You will receive a free goodie bag with lots of additional information on Psychology.
Further information: Dr Victoria Simms v.simms@ulster.ac.uk or check out our Facebook page.
Register via email