Information Evening - School of Computing and Intelligent Systems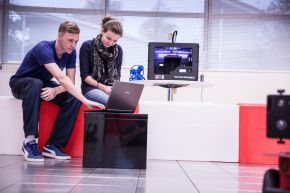 Come along to our information morning to find out about studying the following computing courses at our Magee campus:
BSc Hons Computer Science
BSc Hons Computer Science (Software Systems Development)
BSc Hons Information Technologies
BEng Hons Computer Games Development
BEng Hons Computer Engineering
You can attend information talks, meet teaching staff and current students and take interactive tours.
Representatives from student support services, student finance and accommodation etc. will also be available to offer advice and guidance.
Registration begins at 6:30pm with presentations commencing at 7pm.
It is important to make the right choices at this stage of your academic life and at this event you will receive all of the course and general information you need to help make informed decisions.
Feel free to bring along your parents/guardians or a friend.
Register