Information Morning - Faculty of Computing and Engineering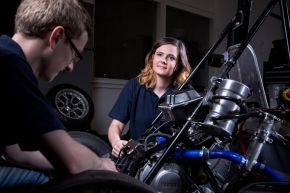 This event has ended
Find out more about courses offered by two of our Schools:
School of Computing and Mathematics
School of Engineering
Attend presentations, meet with lecturing staff, student support (e.g. student finance, accommodation etc.) and talk to current students and staff involved in various research projects, as well as meeting other applicants and their families.

You are encouraged to attend this event even if you have attended a University Open Day, as this event provides more focussed information about the specific course/s to which you have applied.
Feel free to bring along your parents/guardians or a friend.
Plan to arrive between 9.30am and 11.00am, giving yourself ample time to fully engage with all of the activities on offer.
Tea and coffee will be available throughout the event.
Register