Engineering for life?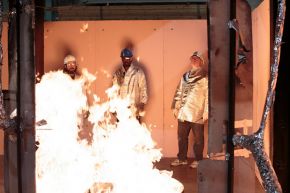 This event has ended
Do you have a passion for compassion and a flair for problem solving? If so, join us to understand how engineering can be used for human benefit. Could you save the citizens of a major city from harm in a disaster? Can you identify the safety challenges for fuels of the future? Do you know how fire behaves in a building and understand how human behaviour is key to engineering design?
Let us lead you through four hands on activities at our unique facilities to understand the link between safety engineering; identifying and mitigating hazards by prevention through design, and subsequent disaster management and recovery.
Suitability: Key Stage 3
---