Connected Marketing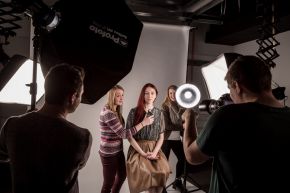 Shape your career and business at our exciting connected marketing conference and hear from industry experts in marketing, user experience and engaging content development.
Speakers
Conor McKernan – Marketing Manager at firefly by Leckey
Established in 1983, Leckey is a globally recognised pioneer in the research, design and development of innovative, clinically focussed, posturally supportive products. They have won many prestigious awards for design and product development.
In 2013, firefly by Leckey was launched. firefly is their online ecommerce channel, which achieved a staggering £1.4m in global sales in its first year, with export sales in 89 countries.
As a keynote speaker, Conor will discuss how firefly by Leckey use digital marketing to drive growth and how they focus on their community to drive innovation via their Hatch website where little ideas can make a big difference to kids with special needs.
Gareth Dunlop - CEO and Founder of Fathom
Gareth ensures the user is the centre of all campaigns and online applications and strategies and established Fathom in September 2011 to advise companies on how to get the most from the web by seeing the world from their customers' perspective.
Gareth will share the experience he has gained substantial commercial experience advising blue chip clients in Ireland, UK and Europe (Fáilte Ireland, SOCITM, SPAR, DHL, Post Office UK, BBC) on Internet strategy and best practice.
Engaging Content Panel Discussion
Industry experts will share their experiences of developing engaging content to speak directly to customers, ensuring campaigns become more than radio spots, click throughs and Facebook likes.
ican, Simply Zesty and Big Motive will share their experiences of the importance of engaging content in delivering successful integrated marketing campaigns using all media channels and answer questions through a Q&A forum.
More information
This event is ideal if you are working in marketing, IT, advertising, business development and strategy roles, working for an SME or in creative industries or are an entrepreneur or innovator inspired to engage and learn from industry experts and utilise skills in Northern Ireland for business growth.
The event starts at 8.30am with registration and a networking breakfast and closes at 11.30am.
Register