Cinematic Arts Applicant Information Event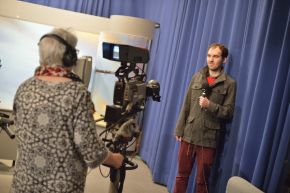 The Faculty of Arts would like to invite students and their families to an applicant information event. You will be able to speak to lecturers and current students, attend subject talks in Cinematic Arts and get a taste of Ulster University life.
It will be an excellent opportunity to gain additional information and guidance regarding Ulster University applications.
Register
Add to Calendar

22-02-2017 14:15:00

22-02-2017 16:00:00

36

Cinematic Arts Applicant Information Event

You will be able to speak to lecturers and current students, attend subject talks in Cinematic Arts and get a taste of Ulster University life.It will be an excellent opportunity to gain additional information and guidance regarding Ulster University applications.

Magee campus

Helen Bingham

h.bingham@ulster.ac.uk

DD/MM/YYYY