Careers Teachers' Conference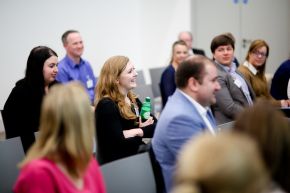 This event has ended
The Careers Teachers' Conference is an important opportunity to further enhance our partnerships with colleagues at schools, colleges and the careers service and allows us to highlight study opportunities and developments at Ulster.
The agenda has been developed in conjunction with Career Teachers' Forum and workshops will cover a range of areas including:
Labour marketing information
Admissions to Ulster
Courses
Employability.
Tea and coffee will be served upon arrival. Lunch will be provided.
Register