Biomedical Engineering Insight Event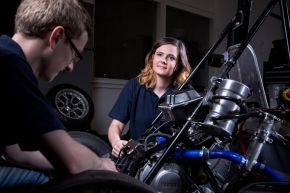 This event will provide an insight into the fascinating career of Biomedical Engineering – engineering that is applied to human health, and specifically the professionally accredited four year BSc Hons Biomedical Engineering course at Ulster University.
The biomedical engineer designs and develops all of the equipment used by doctors and the biomedical scientists and are responsible for driving innovations and advances in medicine.They work in a range of roles within the medical device industry, hospital trusts, government and regulatory agencies and universities.
This is an excellent opportunity to meet with staff and students and to tour the NIBEC (Nanotechnology and Integrated BioEngineering Centre) facilities. Lunch will also be provided.
Register