Biology and Biomedical Taster Day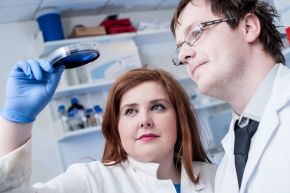 This event has ended
The Bio and Healthcare Sciences Subject Team is offering year 13/14 students the opportunity to visit the Coleraine Campus and experience first-hand what it is like to be an undergraduate biology/biomedical science student at Ulster University.
As part of our 'Taster Day', students currently studying science-based subjects who have an interest in working in Bio and Healthcare Sciences will have the opportunity to learn more about the developing biology/biomedical sciences sector. During the taster day you will experience a lecture and practical class and learn about the world-class research undertaken in the Biomedical Sciences Research Institute (BMSRI). There will also be an opportunity to meet with academic staff and current students to gain an insight into the various courses on offer and future career pathways.
Please register for this event in advance by clicking on the below link.
Register