Page content
In June 2023, GeoTopics will be open to both Geography and Science teachers to showcase how our three degree programs relate to Geography and Science specification in Post-Primary schools in Northern Ireland.
On the Geography stream, a series of case studies will be presented on sustainable settlements, recent flooding in Pakistan, glacial change and curriculum mapping. The successful deployment of Royal Geographic Society (RGS) Geography Ambassadors on GIS Day 2022 will also be showcased.
On the Science stream, a range of topics will be presented relating to electromagnetics and waves, marine biology, freshwater biology and human impacts on biodiversity.
Teachers will be introduced to the courses at Ulster, careers from the degree programs and case studies on key elements on the curriculum. The event will conclude with a networking lunch that will give attendees the opportunity to engage with Ulster staff and student representatives.
All talks, along with talks from previous years, will be accessible online by teachers post-event.
Key highlights include: Curriculum relevant case studies in human and physical geography and science subjects. An insight into career opportunities. Ulster updates.
Options to study at Ulster
Coleraine Campus Location
The feeling of community at our campus makes for a warm and welcoming student experience.
Campus Address
Ulster University,
Cromore Rd,
Coleraine
BT52 1SA
Campus maps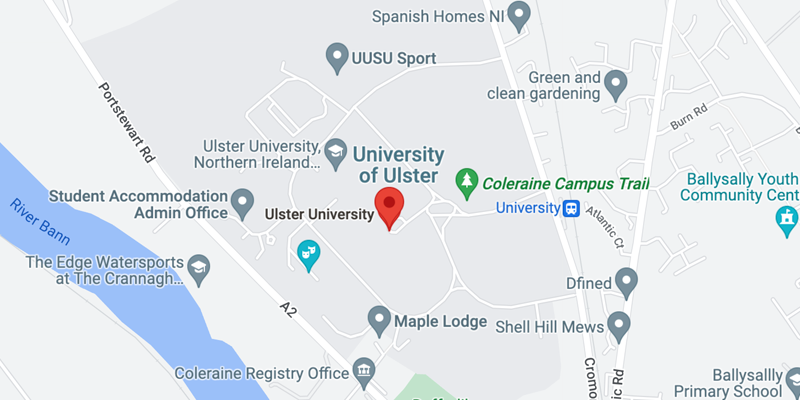 Coleraine Google Map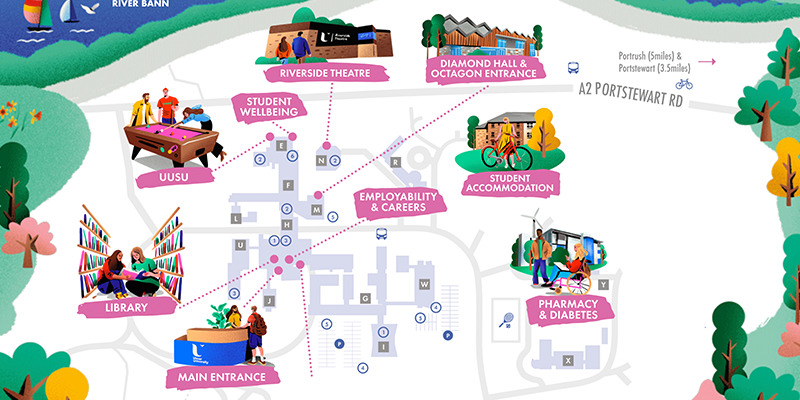 View Coleraine Map