12:15 - Students' Union
About this talk
Once you register to study with us you'll automatically become a member of the Ulster University Student's Union (UUSU). Grace Boyle (VP Education), Curtis Donnan (VP Coleraine) and Robert Millar (VP Belfast) will answer all your questions on what societies you can join, what parties you can experience and how UUSU will make sure your voice is always heard.

Download a prospectus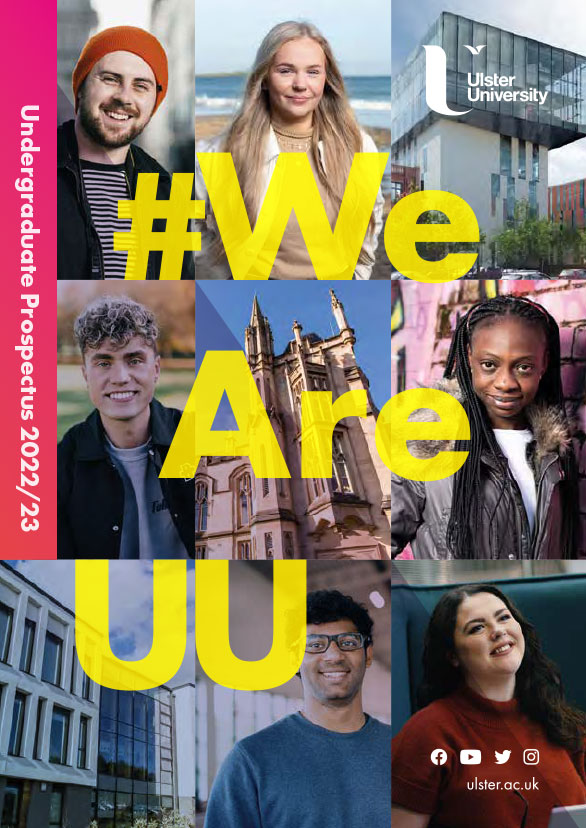 Your Ulster undergraduate adventure starts here.
What you need to know to prepare you and your child for university.
Further Education to Higher Education Open Day
Register now for the October Open Day
Saturday 16 October, for prospective students in FE colleges.
Register now