TJI Seminar - Reflections on Transitional Justice in Kosovo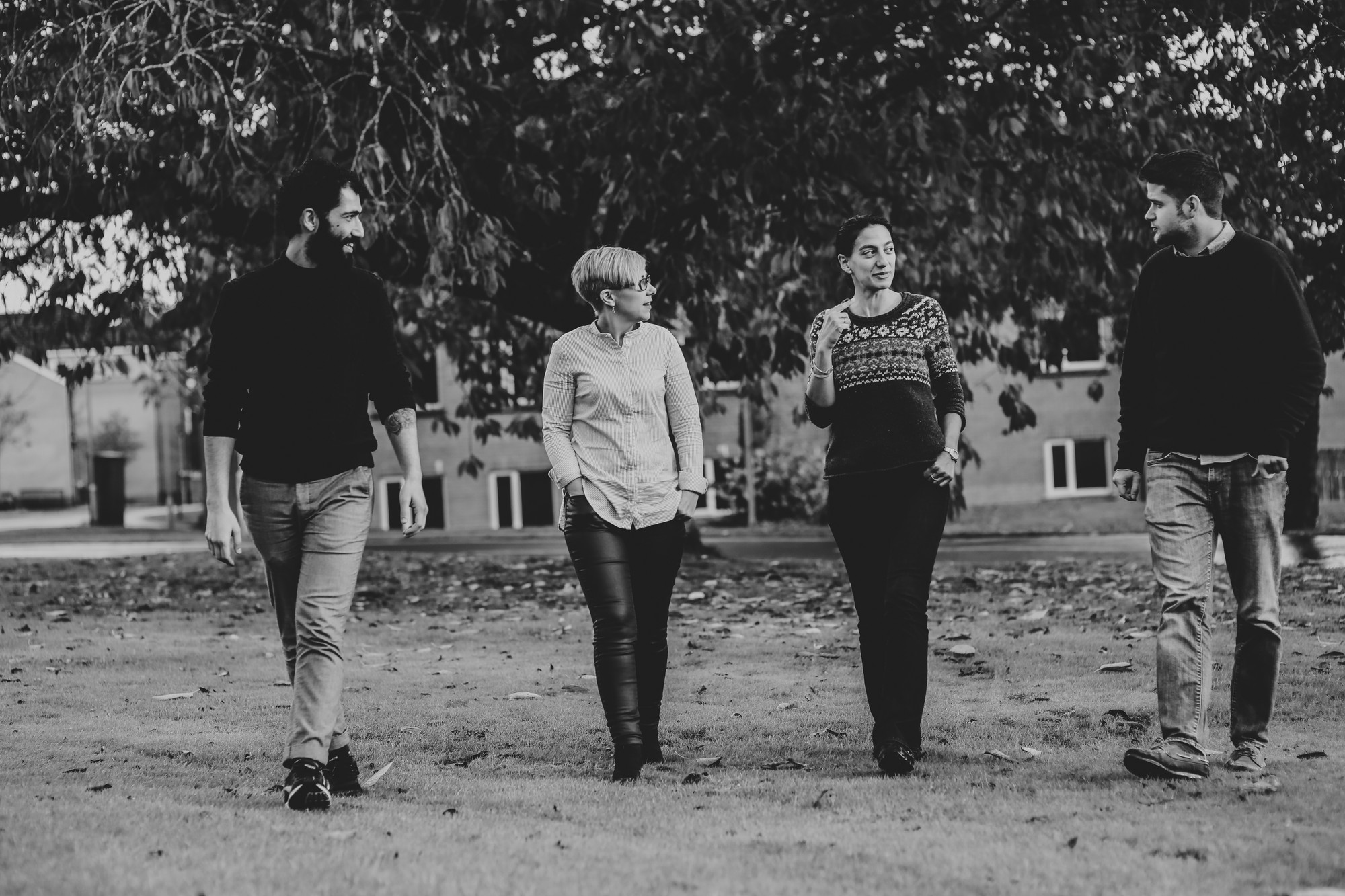 We are pleased to welcome speakers from the University of Prishtina and its Transitional Justice Resource Centre, who will offer some reflections on the practice of transitional justice in Kosovo.
The speakers will include Prof. Asoc. Haxhi Gashi, Dean of the Faculty of Law, University of Prishtina; Prof. Remzie Istrefi, Professor of Law, 'Hasan Prishtina"; Ms. Valeza Ukaj, Assistant Lecturer, Faculty of Law; Ms. Dafina Bucaj, Assistant Lecturer, Faculty of Law. They will offer perspectives on property rights, education for peace, gender violence and the role of the ICTY.
Biographies
Remzije Istrefi works as Professor at the Faculty of Law and the Department of Political Science of the University of Prishtina. She finalized her Post-Doc studies at the Institute for International Relations of the University of Graz, Austria (sponsored by Higehr Kos) on the topic: The impact of transitional justice measures on the construction of a democratic state in Kosovo Ms. Istrefi holds a PhD with a specialization in International Human Rights Law and International Organizations. She finished her studies in International Human Rights Law (L.L.M) at the University of Notre Dame, Indiana, USA, (Ron Brown Fellow) after receiving her B.A. at the Faculty of Law at the University of Prishtina. In 2008 Ms. Istrefi was awarded the Fulbright Exchange Scholar Program from the US State Department under which she spent one semester at the John Hope Franklin Centre for Multidisciplinary Studies at Duke University where she conducted researched in the field of international territorial administrations. Ms. Istrefi is a member of the Bar Exam evaluation commission in Kosovo and also is actively involved as a researcher in various research projects. Ms. Istrefi has published several scientific articles in the field of human rights and has contributed to numerous books published in Europe. Since 2011 Ms. Istrefi is Arbiter at the American Chamber of Commerce Ms. Istrefi worked as a Human Rights Advisor with the OSCE Mission in Kosovo for 10 years and has served as a consultant for different international and national institutions including UNDP, ECMI, KJI and KIPA. Since October 2015 Ms Istrefi has been engaged as the Expert to advice the Kosovo Inter- Ministerial Working Group in Drafting the National Strategy for Dealing with the Past and Reconciliation.
Prof. Dr. iur. Haxhi Gashi is the Dean of the Law faculty as well as Professor of civil Law, Property Law, Commercial Law. Since October 2012 is member of the Professional Committee for Bar Exam for Civil Law. Mr.Gashi has a significant experience for economic laws since he used to work for USADI projects in support to the Assembly of the Republic of Kosovo from 2005-April 2014. Within the scope of drafting legislation he has exercised his experience since 2003 when started to work In the Primeminister's Office of Kosovo as Senior Legal Officer. Since 2005 Mr. Gashi used to work in the Assembly of Kosovo as Legal Advisor with the purpose advising Assembly Committees, particularly Committee of Trade and Industry, Budget Committee, Legislation Committee. He acts on the matters regarding amending legislation, drafting legislation and oversee the implementation. Mr Gashi, has experiences on the implementation of legislation and resolving disputes on the economic and civil law in the court perspective. He used to work in the Supreme Court of Kosovo form 2002 to 2003 as Judge Assistant. Mr. Gashi holds (PhD) from Bremen University (Germany)- (December 2011), LLM (Mr.sc) from University of Prishtina, 2005 and Specialization from Bergen University (Norway), 2004 and also he has passed Bar Exam, Kosovo Judicial Institute, 2003.
Dafina Bucaj is an Assistant lecturer on the Department of International Law University of Prishtina – Faculty of Law (Kosovo). Holds a Masters Degree in Law from the University of Cambridge (UK) and a Bachelor degree in Law (Summa cum laude), from the University of Prishtina. In addition to that also holds a Bachelor Degree in Journalism (Suma cum laude) from the University of Prishtina. Currently admitted into the Doctor of Juridical Sciences Degree (SJD) at the Loyola Law School | Los Angeles (2018-2021). The work experiences include working as a Legal Adviser to the Deputy Prime Minister, Minister of Justice, as well as Legal Expert working with international organizations (OSCE, UNDP, USAID) and local CSO's. With regards to research activities, has recently been working with the Academy of Nuremberg Principles in Nuremberg as a Research Fellow in projects related to transitional justice, concluded with chapter contributions in two book editions (published in 2016 and 2017), as well as presented on conferences on Florence, Athens (Georgia), Regensburg on different topics of International Law. During her engagement at the Ministry of Justice she was also deputy Chair of the Inter- Ministerial group on dealing with the past in Kosovo, as well as coordinator of the justice working group on ensuring access to justice for victims of sexual violence during war.
Valeza Ukaj Elshani is a PhD Candidate at Clemson University, South Carolina, USA, and a former Master of Law (LLM) student of the Catholic University of Leuven, Leuven, Belgium. She finished her Master Degree with "Cum laude" honors. Her master thesis is entitled: "Legal Obstacles Facing Kosovo Towards its Integration to the European Union".She has participated in many international and national academic conferences and trainings. Her latest participation was in the Conference: "The Role of Universities in Dealing with the Past and Peace-Building". She has participated in the First Balkan Summer University and her paper presentation was entitled: "Engaging non-state actors towards building a post-war stable state - the Kosovo case". She is a co-author of translation of two international books into Albanian language and her latest publication is: "An Empirical Study of the United Nations Peacekeeping Mission in a Post-Conflict Country: The Kosovo Case". Valeza's latest research interests include international human rights of women, transitional justice and minority rights.
Bashkim Preteni - is a teaching assistant at Department of Private Law of Law Faculty at the University of Pristina. He finished his basic studies (with sumna cum lauda) at Law Faculty of the University of Pristina. He holds a LLM on Contracts and Commercial Law. Actually, he is waiting to obtain the doctoral studies on Contract Law at Law Faculty - University of Cologne, Germany. Mr. Preteni, has been the first Dean of the Law Faculty at University of Mitrovica in the phase of its establishment and consolidation. Further, he has been involved in several local and international projects that with the aim to promote rule of law and democratization in Kosovo. Actually, he is a local expert in the project "Support to Kosovo Civil Code".
A light lunch will be served. RSVP to Sadie Magee - s.magee@ulster.ac.uk