Ulster University is proud to hold the HR Excellence in Research Award for its commitment to improving the working conditions and career development of its research staff.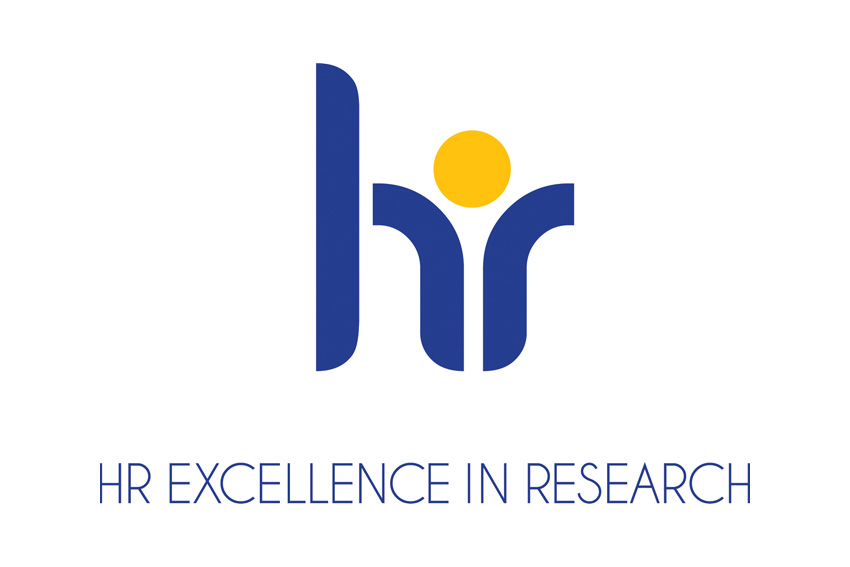 The award recognises:
Principles
The three principles of the Concordat to support the career development of researchers are:
Principle 1: Environment and culture
Excellent research requires a supportive and inclusive research culture.
Principle 2: Employment
Researchers are recruited, employed and managed under conditions that recognise and value their contributions.
Principle 3: Professional and career development
Professional and career development are integral to enabling researchers to develop their full potential.
About the award
Ulster University has held this award since January 2013. Implementation of the Concordat by individual universities is externally reviewed every four years by a national body.
Universities holding the award are expected to conduct an internal review every two years, which should demonstrate progress to date and update the action plan based on developments in the University.
Since the inception of the Concordat to support the career development of researchers in 2008, Ulster University has had a Co-ordinator for the Implementation of the Concordat for the Development of Contract Researchers (CICDR) in place to ensure that the population of contract researchers (CRS) (currently 218 researchers) have a point of contact and to ensure that they have the opportunity to communicate their views and opinions regarding their experience of working at Ulster.
Working with representatives from People and Culture, Employability and Careers, policy and implementation unit (formerly equality and diversity unit) and the Department for Research & Impact the CICDCR has ensured through both formal and informal monitoring that the various Action Plans linked to Concordat and more recently (since 2012) the HR Research Excellence Award are implemented by the University.
The main formal mechanism for this monitoring has been through the HR Excellence in Research Implementation Group, which meets on an annual basis. In addition to this committee, the University has participated in the CROS survey to enable us to monitor performance in relation to the implementation of the key indicators of the Concordat
The key findings from the CROS survey, which was last run in Ulster University in July 2019, will be disseminated at the various committee meetings and made public on the dedicated researcher development website. Also most importantly the findings from the CROS 2019 will form the backbone of discussions in two annual workshops, which will bring together the HR Excellence in Research Implementation Group, the Research Concordat Co-ordinator and Contract Research Staff from across Ulster University. The workshops seek to build on the University's existing researcher development activities and build an environment that supports the career development of research staff.
These researcher development activities are underpinned in Ulster's Five and Fifty Strategy and Ulster's Research & Impact Strategy 2017-2021 Shaping Your Future.
The review documents from previous award submissions are available below. These include the 2019 action plan, which demonstrates the University's commitment to engage Contract Researchers and other key stakeholders.
Information on:
2019 internal review documents
2017 external review documents
Our Researchers
See our researchers describe their career development experience