Cira Palli
PhD Student
School/Department

Transitional Justice Institute

Email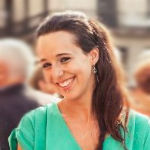 I joined Ulster University as a PhD Researcher in September 2016. My research project is exploring the role of history and the historical method as a truth seeking mechanism within the transitional justice strategy. To do so I have complied a database that includes different worldwide examples in which the historical method have been used as truth seeking mechanism to clarify certain events of the past, correct the historical record when necessary, or uncover unknown facts at the light of new evidence.
The research pays special attention to those contexts in which societies remain deeply divided due to violent conflict. As a result of this, one of the key elements of the project is the analysis of the work of the historical clarification commissions in Colombia. This illustrative case study gives a solid understanding of the organisational strategies, methods, and challenges that this kind of body might experience on a real life context. Moreover, and due to the characteristics of the Colombian conflict, it brings the opportunity to explore the potential of Historical Clarification Commissions as a tool for truth seeking in conflict/post-conflict settings.
During my recent field work in Colombia I interviewed different academics and practitioners that had been involved in the work of the commissions or are currently working in projects related to historical memory. Their insight has been extremely helpful to understand the strengths and weaknesses of using the historical method of analysis, as well as the challenges that might appear and the possible solutions.
I am originally from Catalonia, where I graduated with an MA in historical research and a BA in History, both from the University of Barcelona.
After having lived in different European capitals, I arrived in Northern Ireland in 2015 as a volunteer at INCORE, where I further developed my knowledge and professional experience in the field of conflict resolution.