Masculinities, Violence and (Post-)Conflict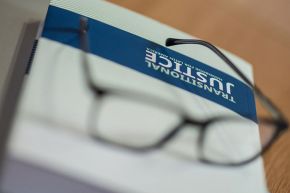 This event has ended
Date

Time

09:00 to 17:00

Location

Belfast campus

Organiser

Transitional Justice Institute, INCORE and IRISS

Contact details
Register via email
The Transitional Justice Institute (TJI), the International Conflict Research Institute (INCORE) and the Institute for Research in Social Sciences (IRISS) at Ulster University will host a one-day postgraduate conference on 'Masculinities, Violence and (Post-) Conflict' in the Belfast campus.
This student led event will offer academic presentations, peer discussion, networking opportunities and expert feedback in a supportive environment.
The conference is supported by the TJI, INCORE, IRiSS, International Alert, Saferworld and Conciliation Resources (CR), and the Political Settlements Research Programme.
View the full programme.
Register via email